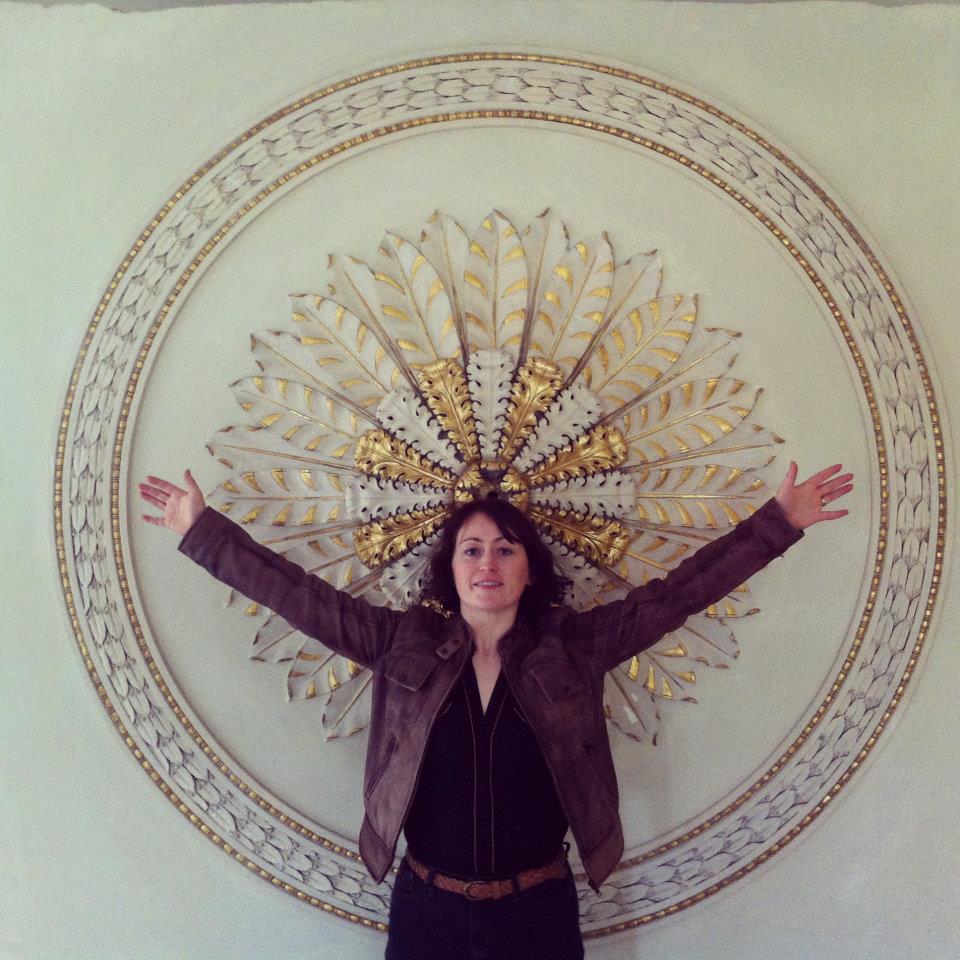 Hi! My name is Norma. I like tea shops and ice-cream, music and dancing, antiques, textiles, genealogy, being by the ocean, and visiting historic buildings. And, as you've probably guessed, I enjoy spending time at home working on projects around the house. 
I live in a rural area of county Galway on the west coast of Ireland with my wonderful Hubby and our border collie dog. We are avid DIYers – even the dog chips in! We've nicknamed him 'The Foreman' because nothing gets done around here without first being sniffed out for inspection by him. 
When we moved into our house, it had nothing in it. And I do mean nothing. Unless you count a toilet and a wash basin. So that was about as much fun as it sounds! If you're curious, you can see the before pics here. However, Hubby and I could see past the bare concrete and the knotty pine and imagined turning it into our dream home. I spend my days imagining what it will look like one day and working hard to bring about those ideas ... which is why I named my my blog The House that Will.  
Now this is not like one of those big-budget overnight renovations that you see on TV shows - this is real life on a realistic budget. Hubby and I DIY almost everything in the house, so progress is admittedly slower than we would like. But ultimately I think that's an important part of making our home a reflection of who we are. And there's a wonderful sense of achievement in being able to stand back at the end of a project and say, "Look! We did that".
This blog is my way of documenting our progress with the house, an outlet for my creative ideas, and also a motivation for me to finish projects I've started! And my hope is that it will inspire others to "give it a go" too.
Thank you for visiting, and I hope you enjoy what you find here.