It's that time of year where we go all out decorating our house for the season. Admittedly, I like to decorate for every season, and have previously posted about Imbolc and Valentine's Day in February, St. Patrick's Day in March, Easter in spring, and Hallowe'en in autumn. But, like most people, I make an extra effort at this time of year. I mean, who wouldn't want to add some twinkling lights and extra cosiness (or, if you will, hygge) to cheer up the darkest days? 
https://www.instagram.com/p/Bczaj5gBhvj/?taken-by=thehousethatwill
The decor starts at the front door with my handmade wreath created from garden cuttings. It sets the tone for what's to come inside the house, as this year I have chosen to keep our decor very simple with a restrained colour scheme of mostly white, silver, and green and with a traditional rustic feel throughout. 
You may recall that I did a quick refresh of the entrance hall a few weeks back with a fresh coat of white paint. It now creates the perfect backdrop for some simple wintry arrangements.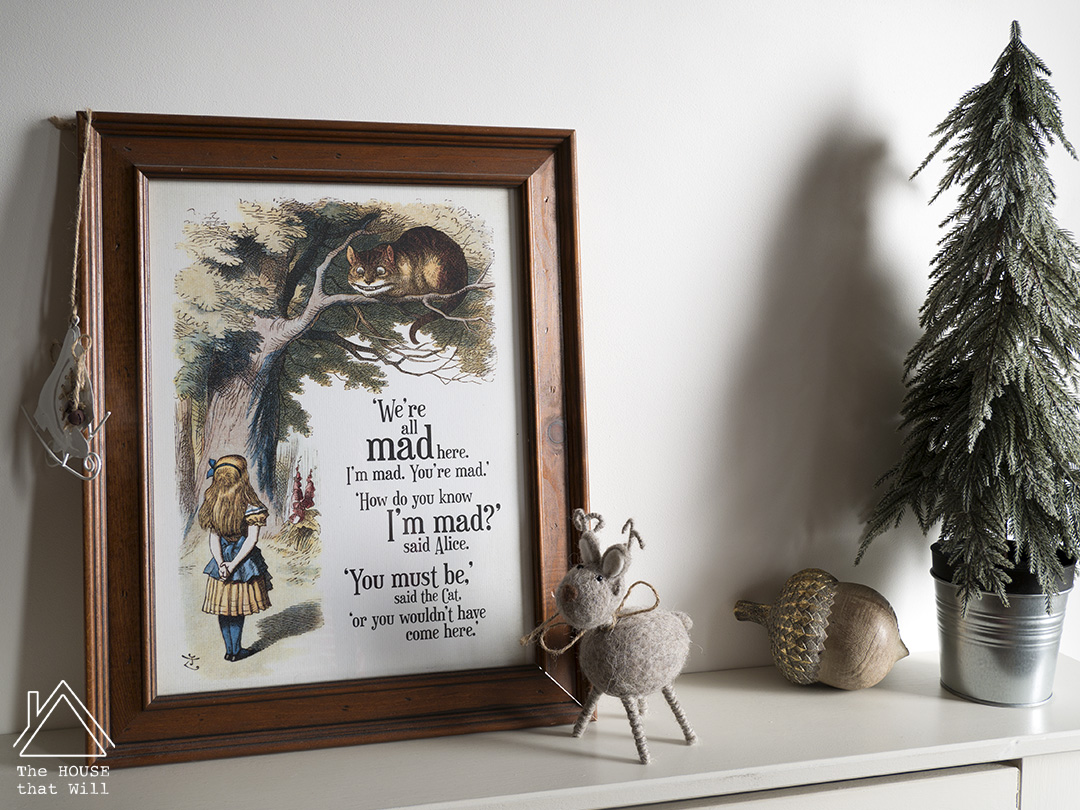 Across the hallway hangs this festive pom-pom wreath that always reminds me of snowballs! Click here to see detailed instructions for how to make one of your own.
https://www.instagram.com/p/Bcju3ePhOkX/?taken-by=thehousethatwill
One of my new decorations this year is this simple metal star embellished with a rustic jute mini-star and a sprig of greenery.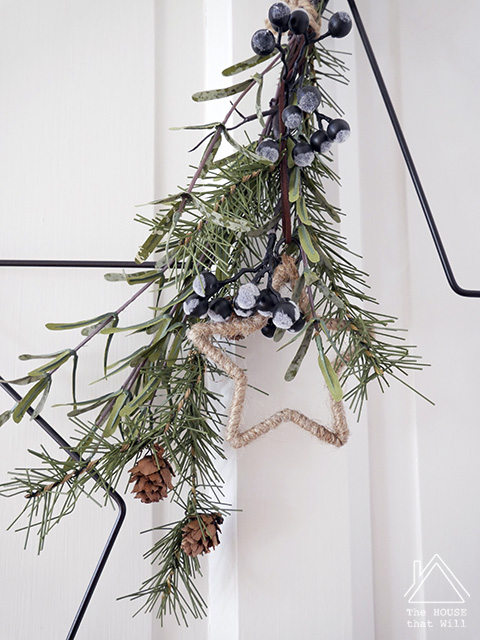 Of course, the centrepiece of any winter decor is the tree. We always go for a fresh tree because the scent is such an integral part of the season for me. This year, because we renovated our sun lounge last spring, I needed new tree decorations to co-ordinate with the new room decor. The room is predominantly blue and white, so I wanted to compliment that with ornaments of icy blues, silver, and white.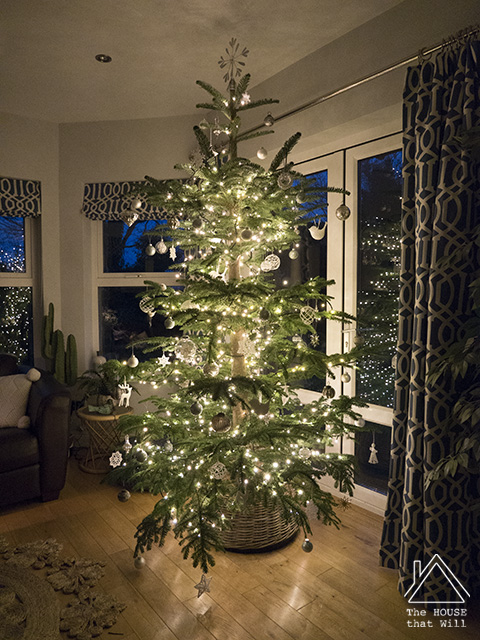 Last summer, I started learning how to make lace, and so I wanted to include some lacy ornaments on our tree. So far, I have learned a little bobbin lace, Limerick lace, and Clones lace, and so each of those are represented.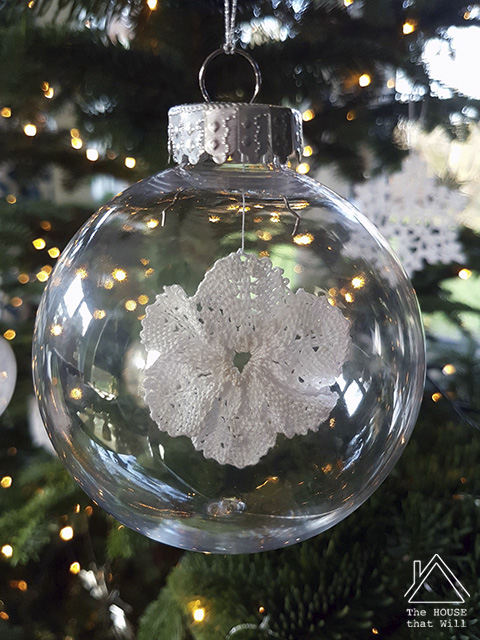 Bobbin Lace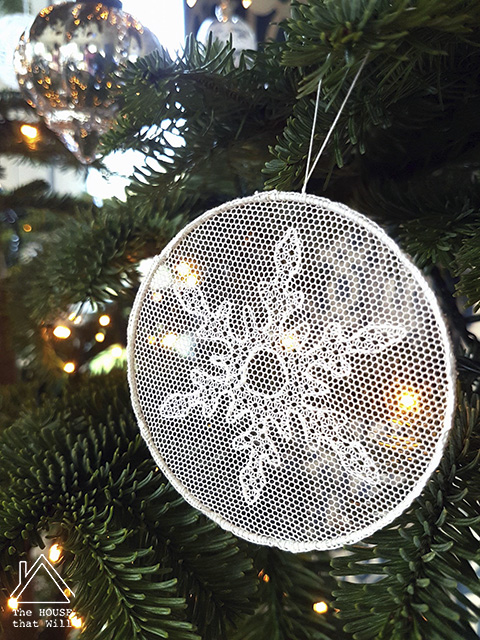 Limerick Lace

Clones Lace
I also made baubles out of Clones Lace. If you too would like to make some lacy baubles, but don't know the Clones lace stitches, I recently shared a crochet version, as well as a simple wrapped yarn bauble: DIY Lacy Yarn Baubles.
https://www.instagram.com/p/BcuPNclhJqJ/?taken-by=thehousethatwill">https://www.instagram.com/p/BcuPNclhJqJ/?taken-by=thehousethatwill
I also crocheted a bunch of snowflakes, which I think work well with the lace and are a lot quicker and easier for me to make.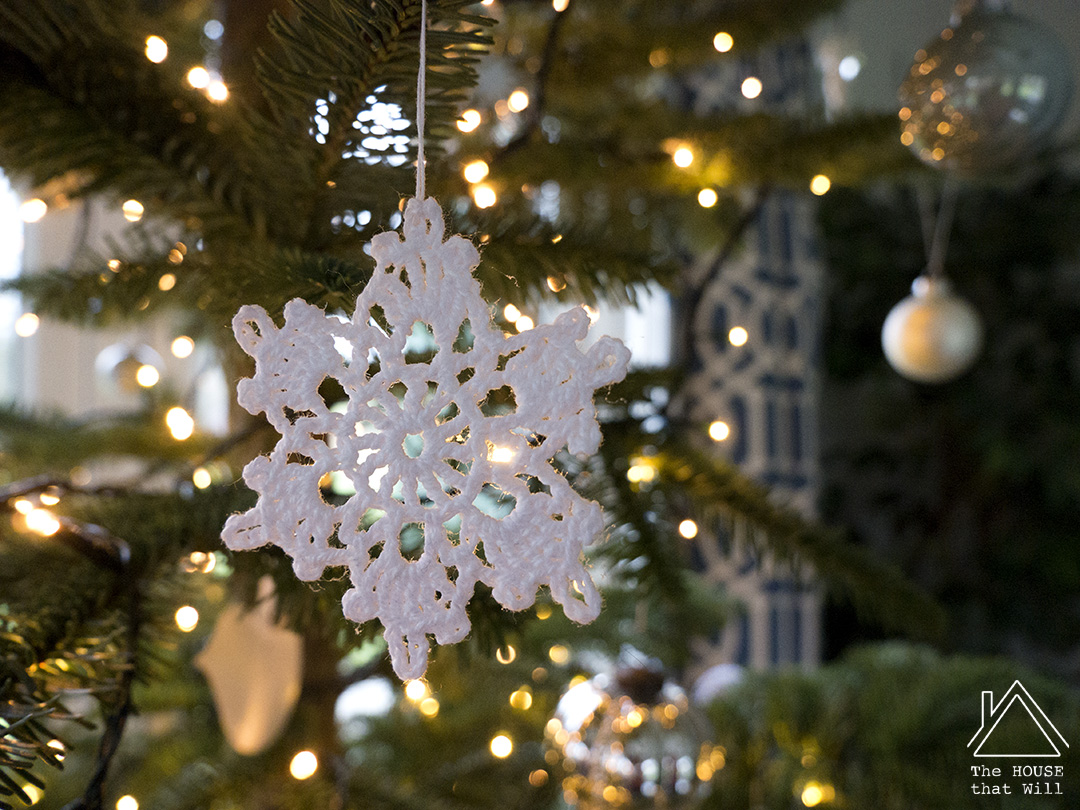 Having collected a huge bundle of foliage from the garden for the wreath, I didn't just stop there. I added this wild and natural style arrangement of holly and ivy to our sun lounge.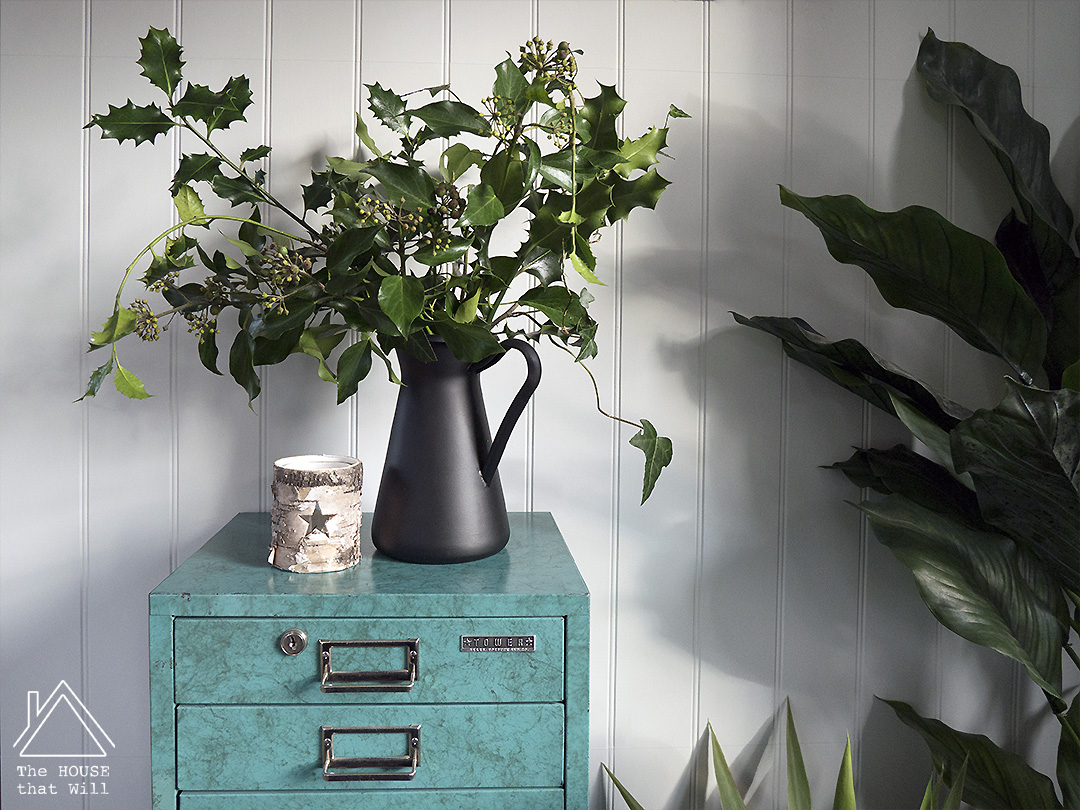 Then I created a centrepiece for our dining table by placing a Trojan horse on a silver tray and surrounding it with more fresh foliage.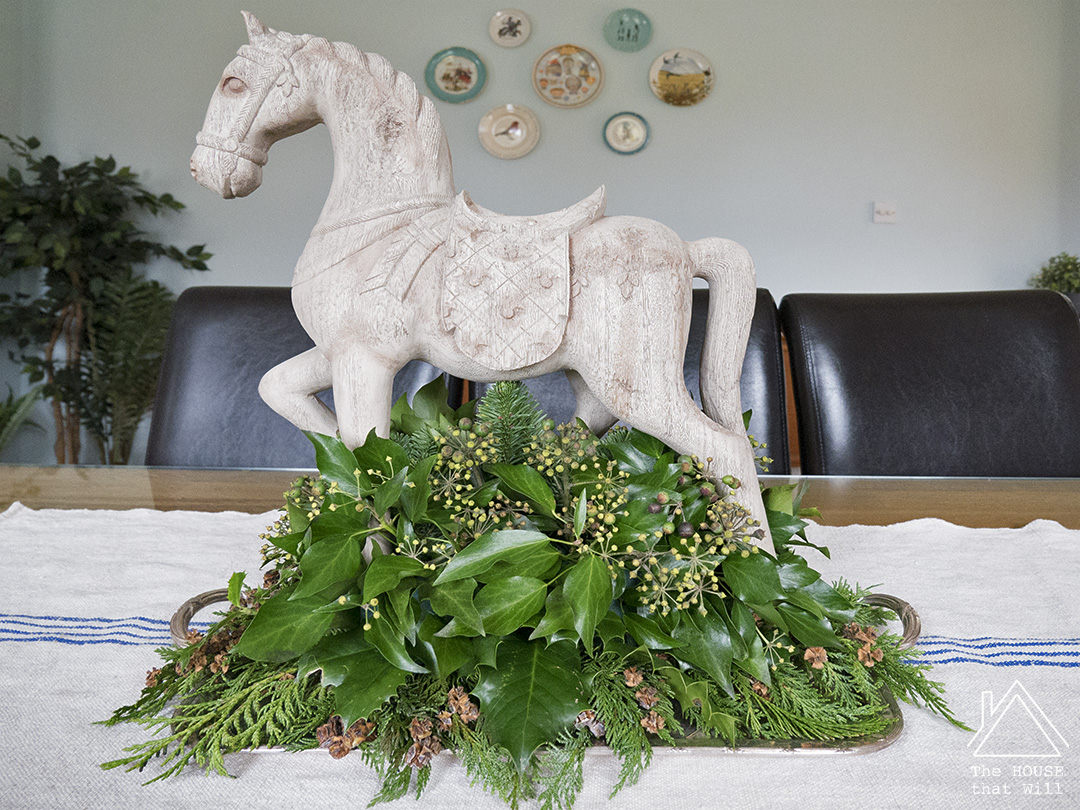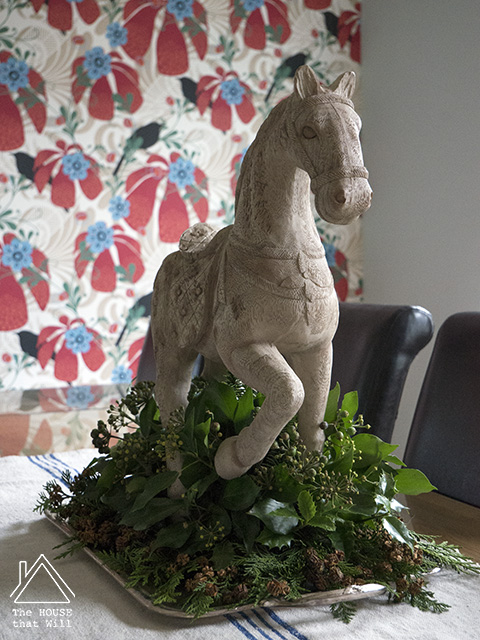 I also entwined some ivy around my new ten-piece candelabra. I originally intended to place that on our mantelpiece but, if you follow my Instagram stories, you'll know that we are still racing to get that DIY project finished on time for the holidays. So, in the meantime, I have placed it on the peninsula unit in our kitchen.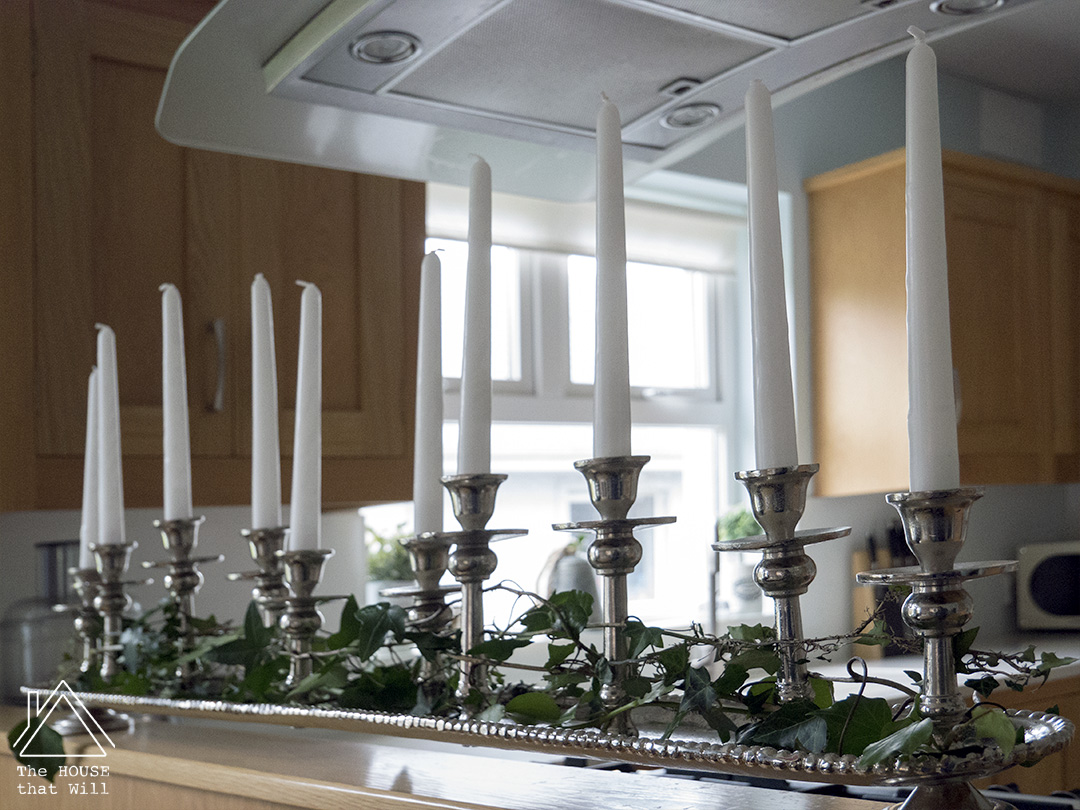 This cute little zinc bell sits on the kitchen windowsill.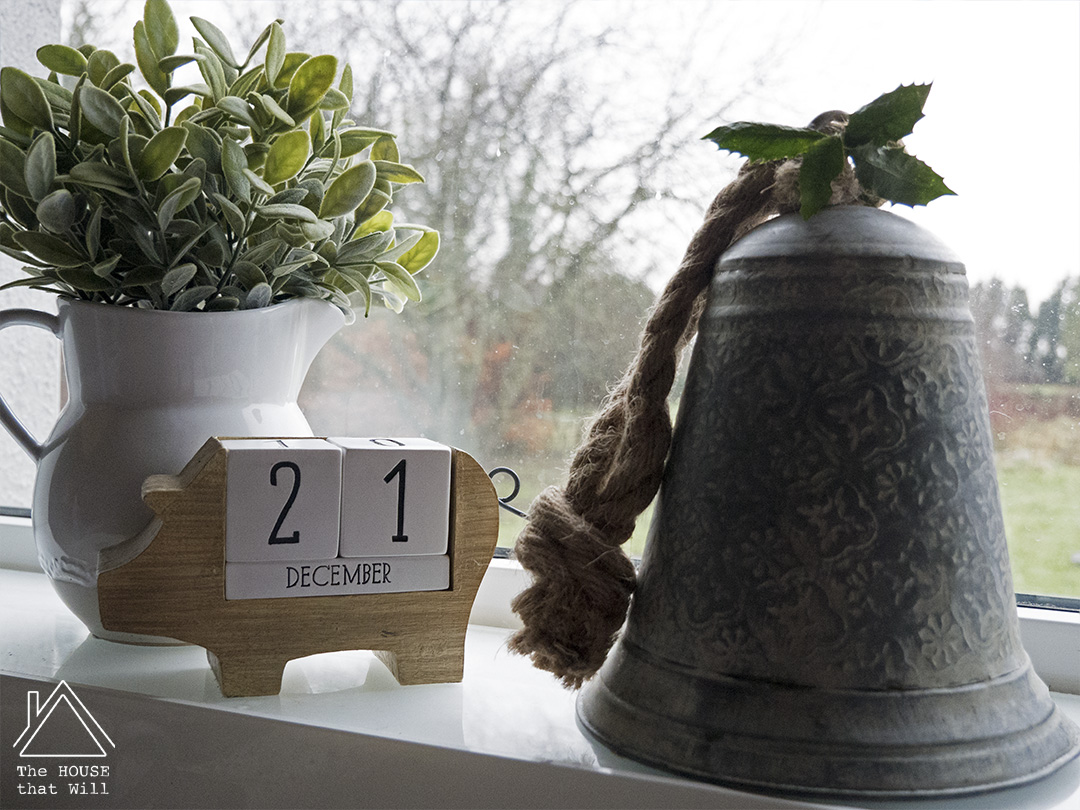 One of my favourite arrangements is my new collection of mercury glass trees that I've placed on our sideboard. So magical!
 https://www.instagram.com/p/Bc93S8MDC7l/?taken-by=thehousethatwill
Follow The House that Will
Facebook | Instagram | Bloglovin'
Upstairs in our bedroom, I added these adorable little pom-pom branches to the fireplace.
https://www.instagram.com/p/Bcel9PjBZ8G/?taken-by=thehousethatwill
And that's also where we hang our stockings, which we fill with surprise small treats for one another ... and the dog!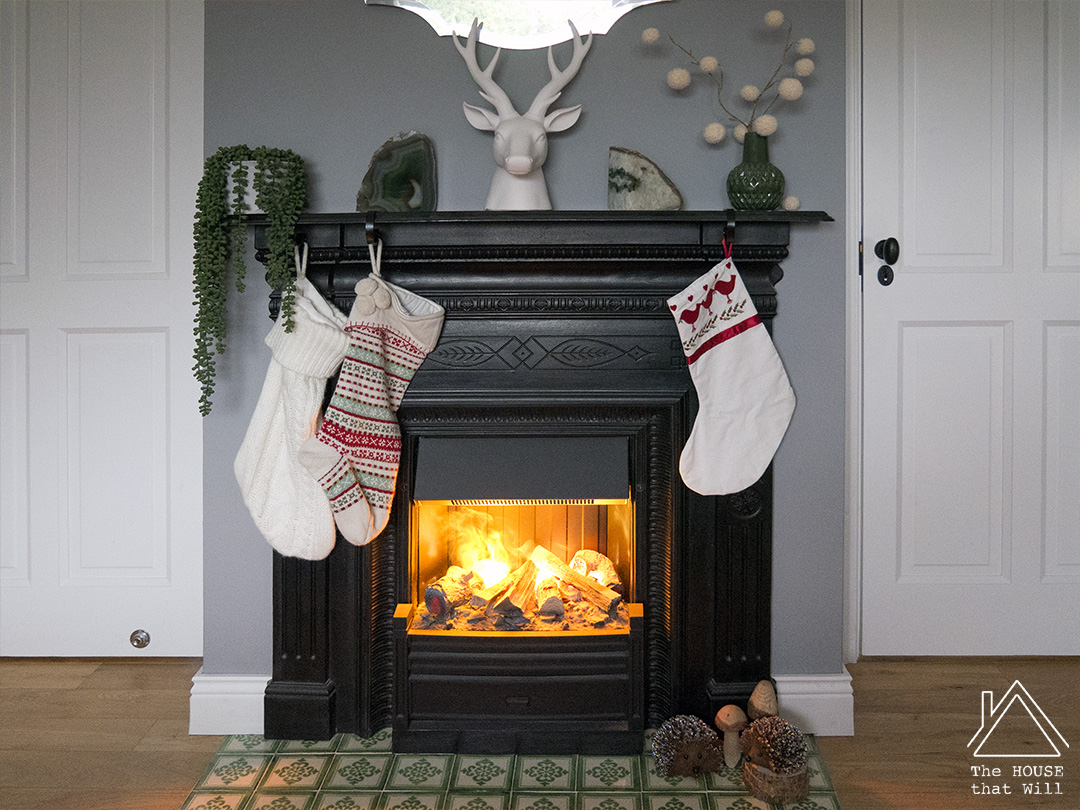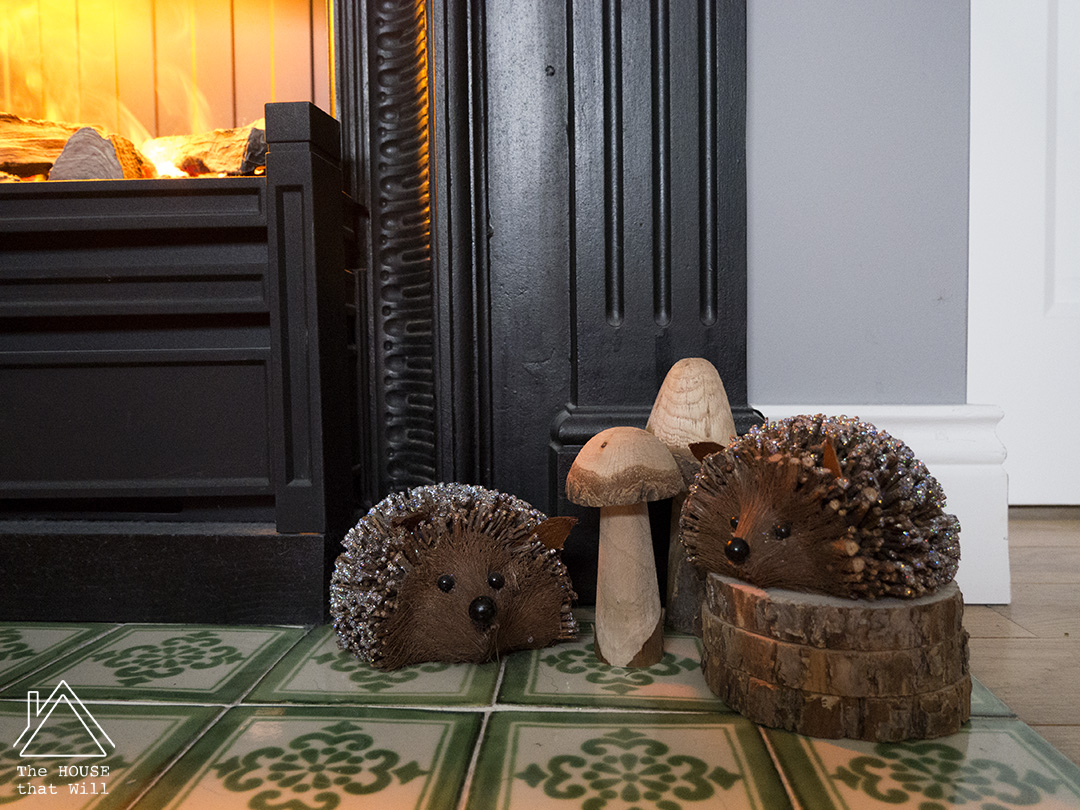 I even managed to find a little mistletoe this year, which I've hung from the chandelier in the guest room for a cute couple who are visiting us during the holidays!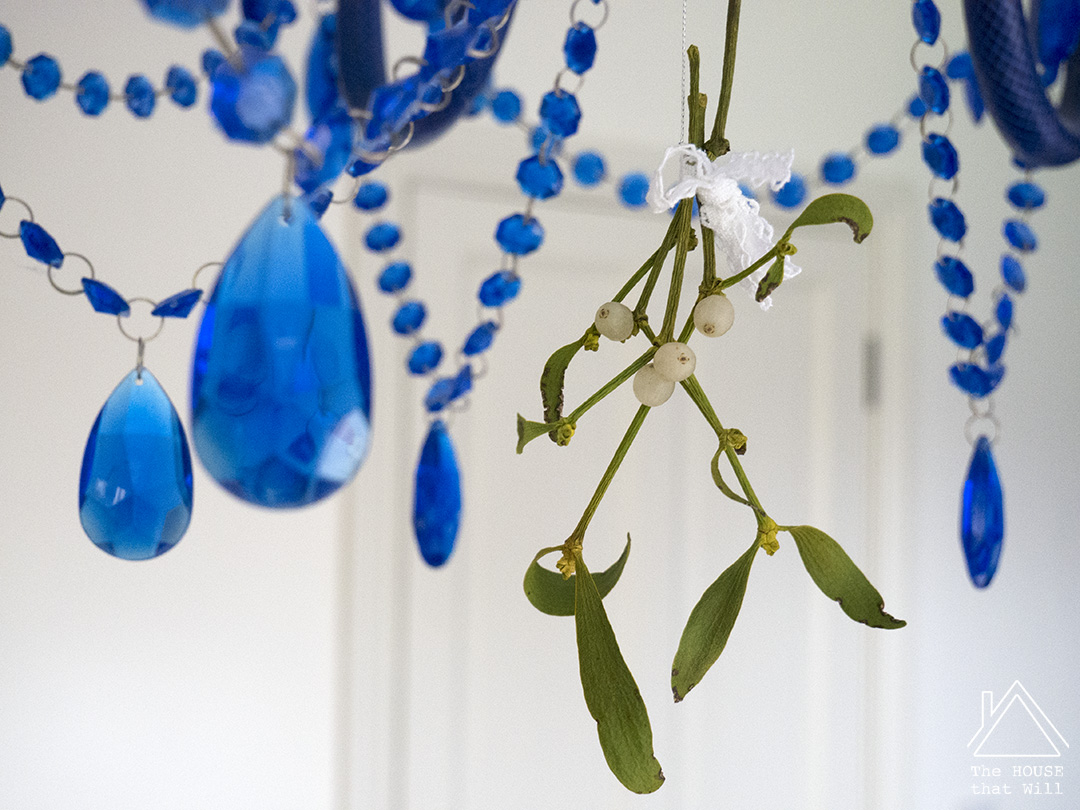 Wherever you are spending the season, I hope you too get to spend it with loved ones. After all, hospitality isn't about your home, it's about your heart.

Related Posts: