A lot of what I do here at The House that Will are big schemes that take quite a while to unfold, but I'd also like to share with you some little projects that I do from time to time which, although small, play an important role in making our house a home. Personalising everyday objects is a great way to make a space unique.
One such project I did recently is a quick makeover of this súgán type chair. Súgán (pronounced soo-gawn) is the Irish word for the straw rope traditionally used to make the woven seats typical of Irish country chairs (you can read more about how that tradition came about here).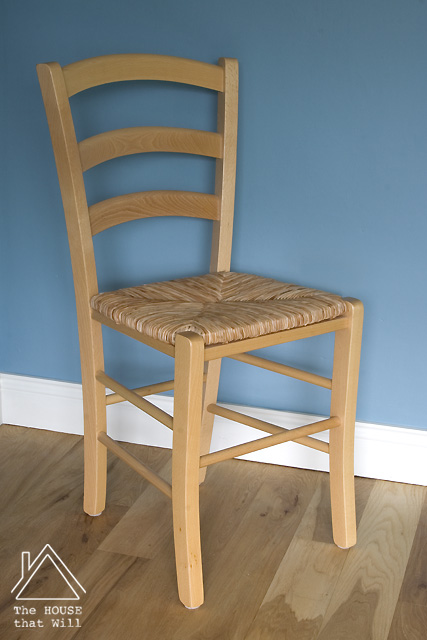 My grandparents had súgán chairs around the kitchen table, and it was happy childhood memories that prompted me to buy one of my own when I came across this dining chair in a furniture store (even though this one is made of what I believe to be reed rather than the straw my grandparents had). Sentimentalism aside, the natural woven material is a great way to add texture to a room. Plus it's surprisingly comfortable!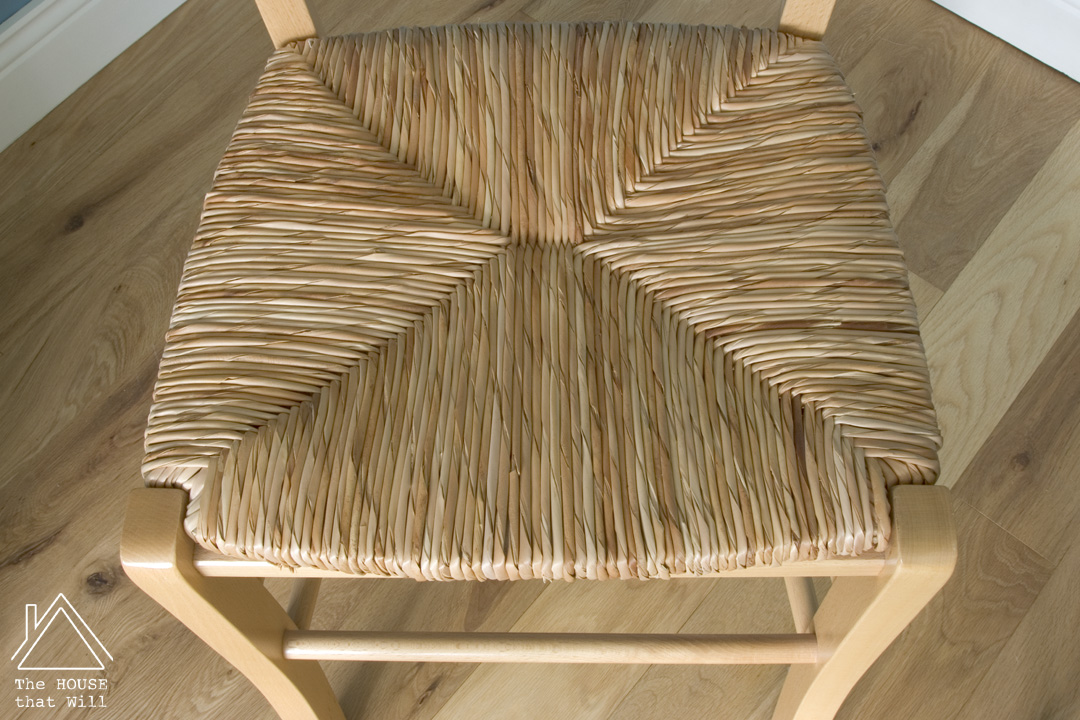 This little chair is also a humorous side-note in my personal DIY development. When I bought it, I loved the woven seat, but I wasn't as keen on the varnished birch wood of the frame. My grandparents' chairs were white, and I wished that my chair looked more like theirs. Can you believe that it never occurred to me at the time that I could just paint it white? Given how quick I am now to jump into any DIY project, I find it funny to think back to how daunted I was by something as simple as painting a piece of furniture. It just goes to show how your confidence in doing DIY can grow just by rolling up your sleeves and giving it a go, one project at a time.
Materials
Sandpaper (I used 320 grade)

Methylated Spirits

Screws & Screwdriver

Chalk Paint (I used Old White)*

Natural bristle brush*

Clear Soft Wax*

Lint-free cloth (very important or the fibres will become permanently embedded in the hardened wax)
*I used Annie Sloan brand, which I buy from The Gaiety in Westport.
Process
On a traditional chair, the súgán seat would be woven directly onto the frame of the chair, but this seat is detachable. So I started by unscrewing the seat from the chair.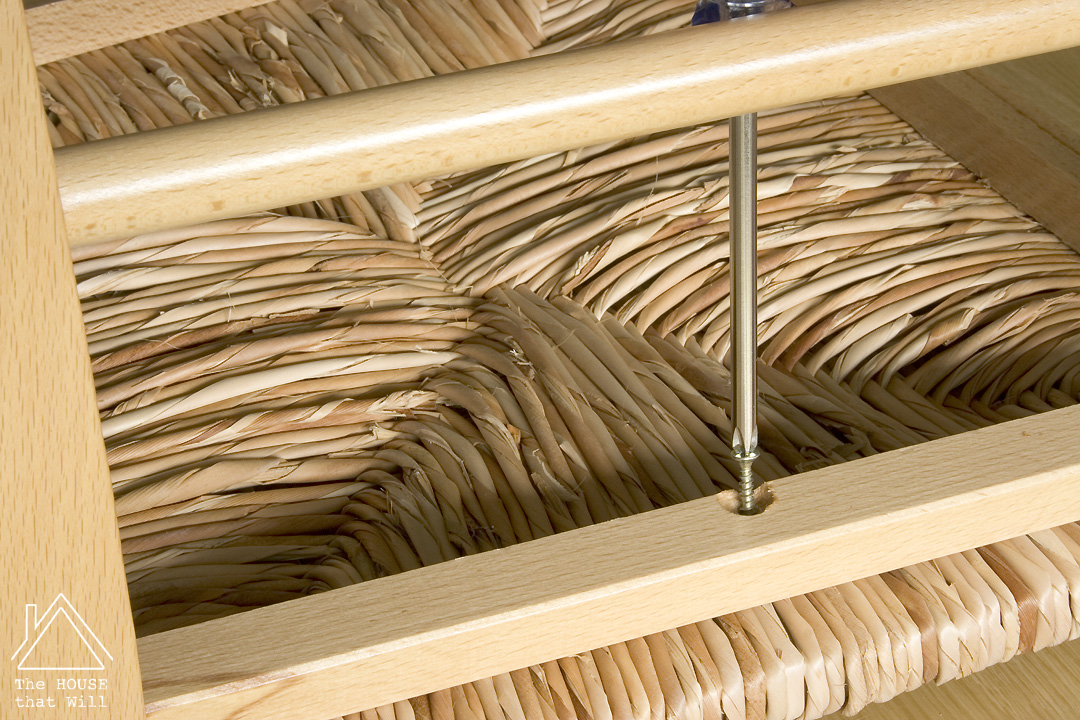 Chalk paint doesn't usually require preparation, but the varnish on this chair was particularly hard and shiny, so I spent about twenty minutes rubbing it down with a fine sandpaper - just enough to give the surface a 'key'. I vacuumed the lose particles and wiped it down with methylated spirits. Since it was a fine day, I was able to work on this outdoors, which made it even more enjoyable.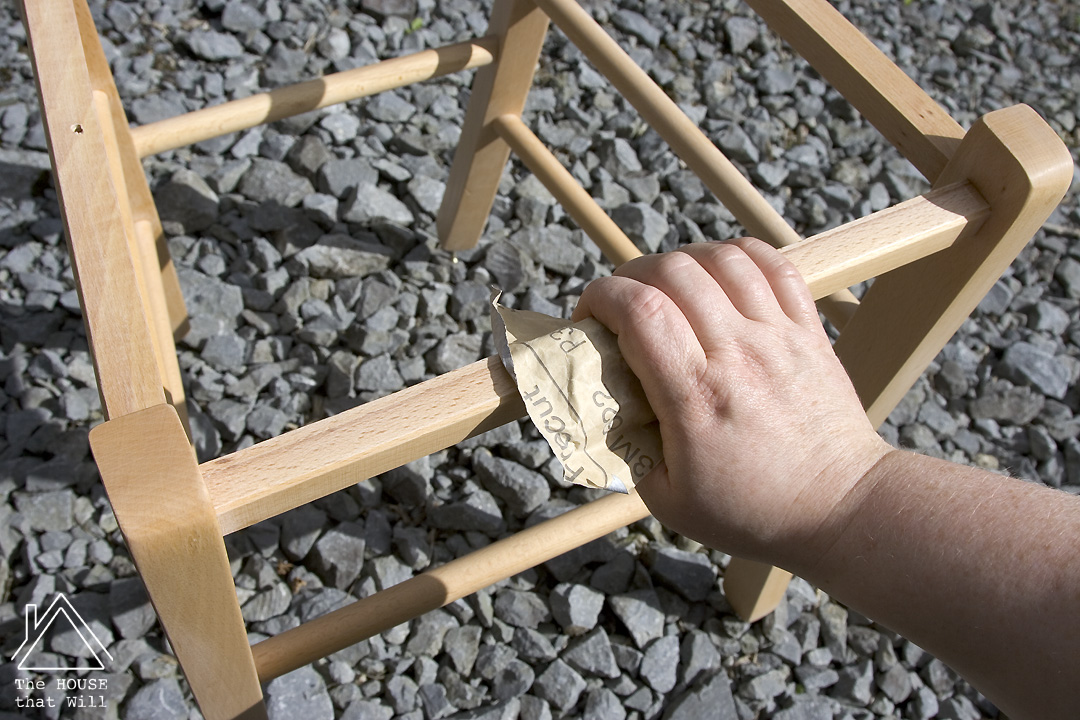 Next, I gave the chair a coat of slightly diluted chalk paint. (I dilute it a little so that it flows better.)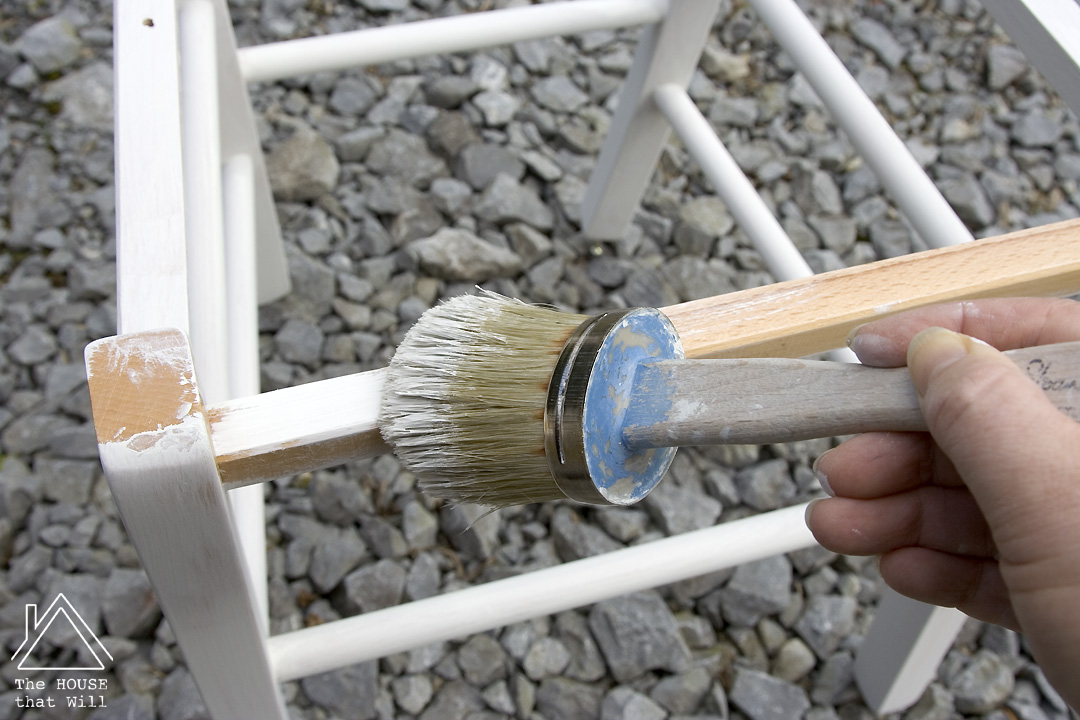 To make it easier to paint the legs all the way down to the bottom, I put a screw into the bottom of each leg to keep it up off the ground.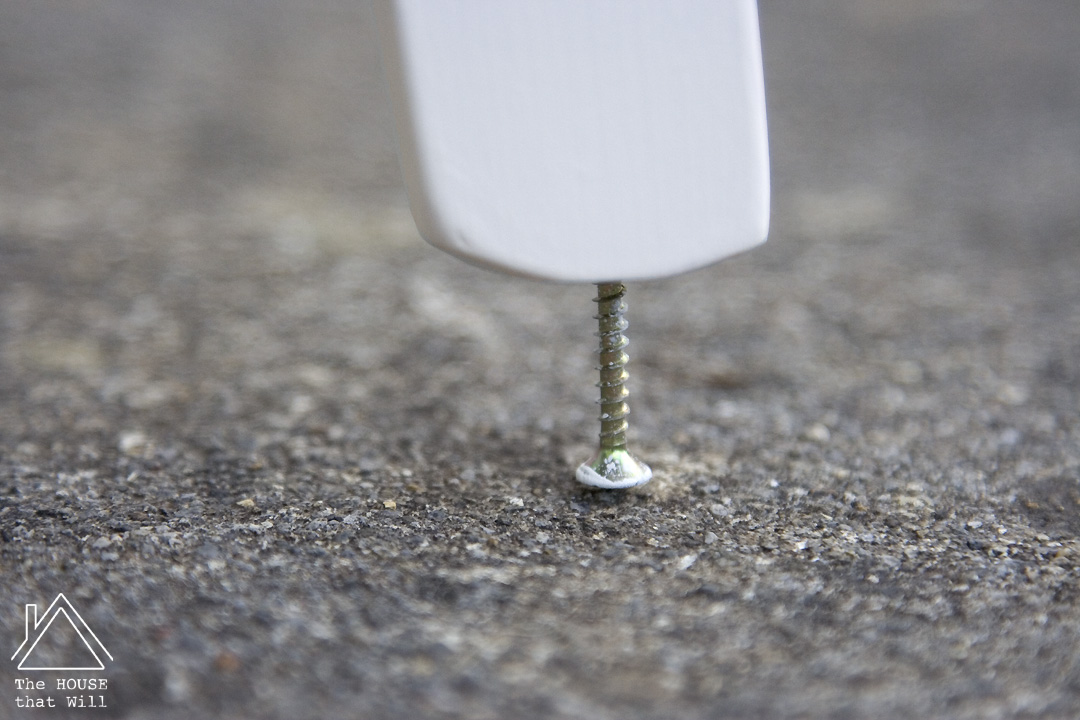 I took a break for lunch while it dried, then applied a second coat. That evening, I used a soft, lint-free cloth to apply the soft wax (necessary because chalk paint is not self-sealing).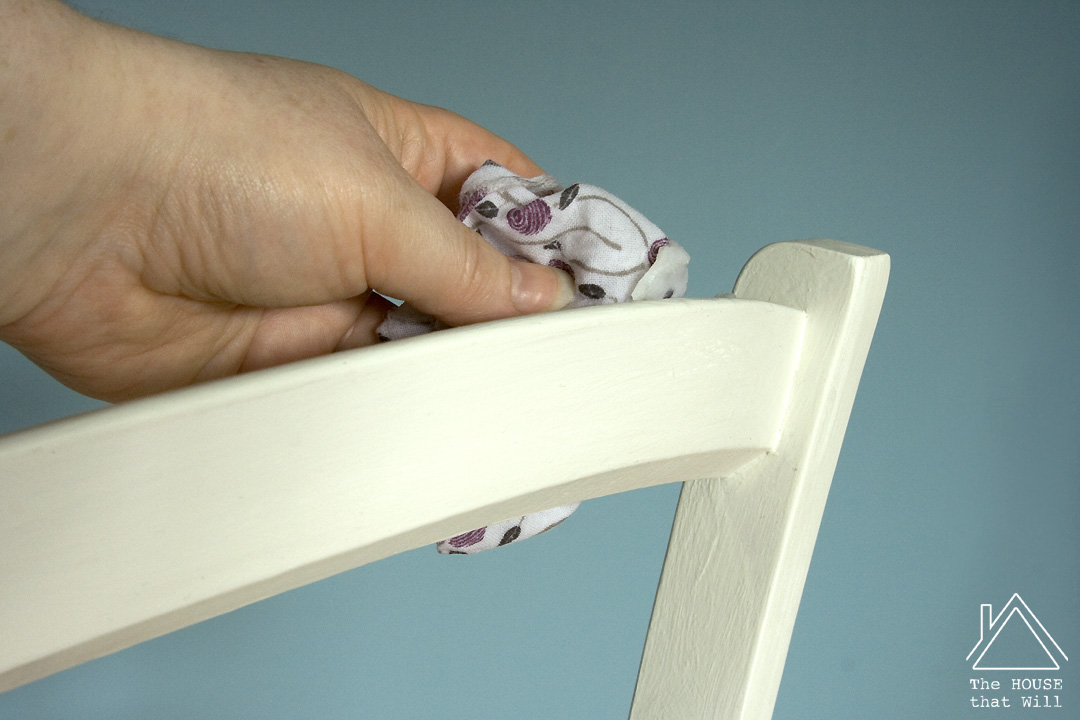 I left it overnight for the wax to cure. The following morning, I removed the screws from the legs and polished the wax finish to a soft shine. Finally, I re-attached the súgán seat.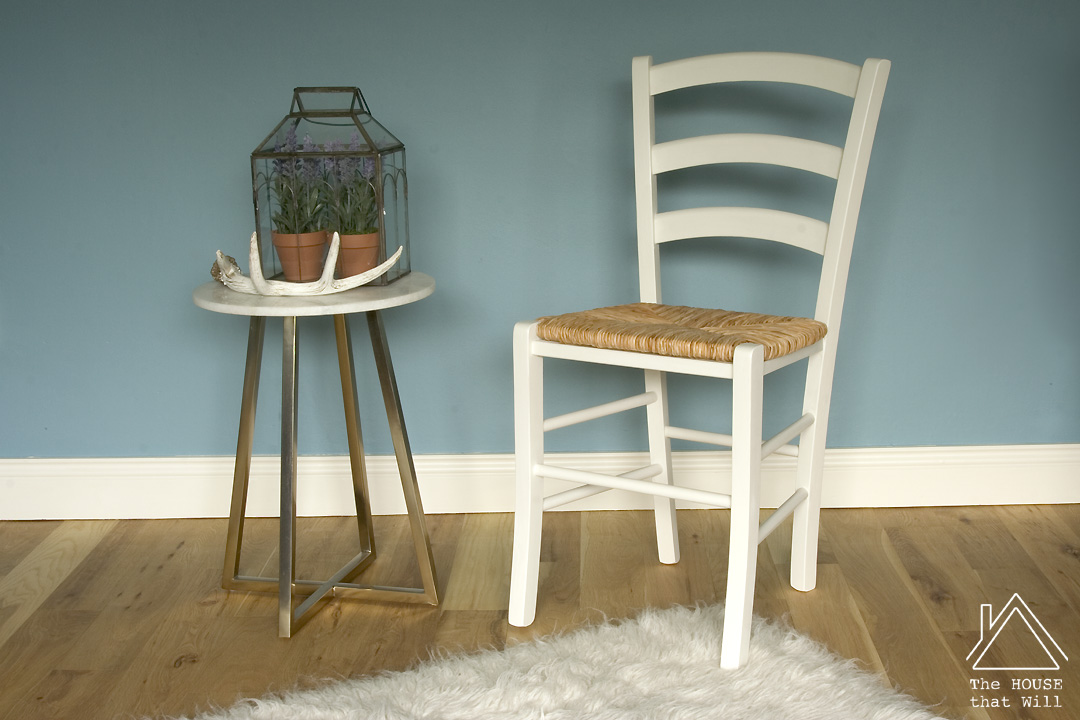 Follow The House that Will
Facebook | Instagram | Bloglovin'
Now this little chair is a perfect addition to our guest suite, where it sits very comfortably amongst the simple, country-style furniture in the room. Because I have so many friends who visit from overseas, I like the idea of incorporating something traditionally Irish into our guest bedroom. And, of course, it's a practical place for guests to sit or lay out clothes. Now, wearing its fresh new coat of white, it looks even better than ever, and is a fond reminder to me of family gatherings at my grandparents' house.
---
---

Related Posts: