With winter closing in, this is a practical way of keeping draughts at bay without compromising the decor of your room. Because the draught excluder will move with the door as it opens and closes, it gets dragged across the floor a lot. For that reason, I recommend using oil cloth or plastic-coated fabric as the material, as it won't accumulate dirt like regular fabric and can be easily wiped clean if needs be. It's super easy to make as the only skill required is the ability to sew in a straight line!
PIN THIS!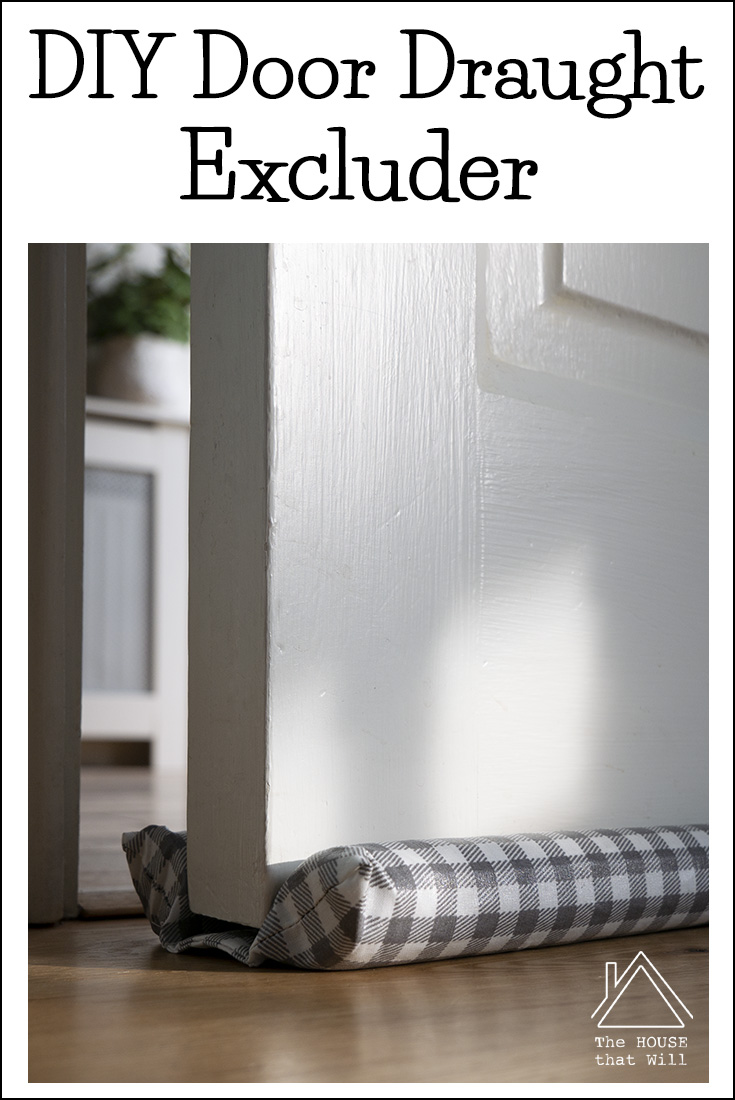 Follow The House that Will
Facebook | Instagram | Bloglovin'
Materials
Oil cloth or plastic-coated fabric
Scissors
Stuffing
Pins
Needle & thread or sewing machine
Measuring tape
Step-by-Step
Start by measuing your doorway at its narrowest point. My door was 79cm wide and I added 2cm to this length to allow a 1cm seam allowance at either end i.e. 81cm total.
Cut a piece of fabric your desired length (as measured above) and 31 cm wide.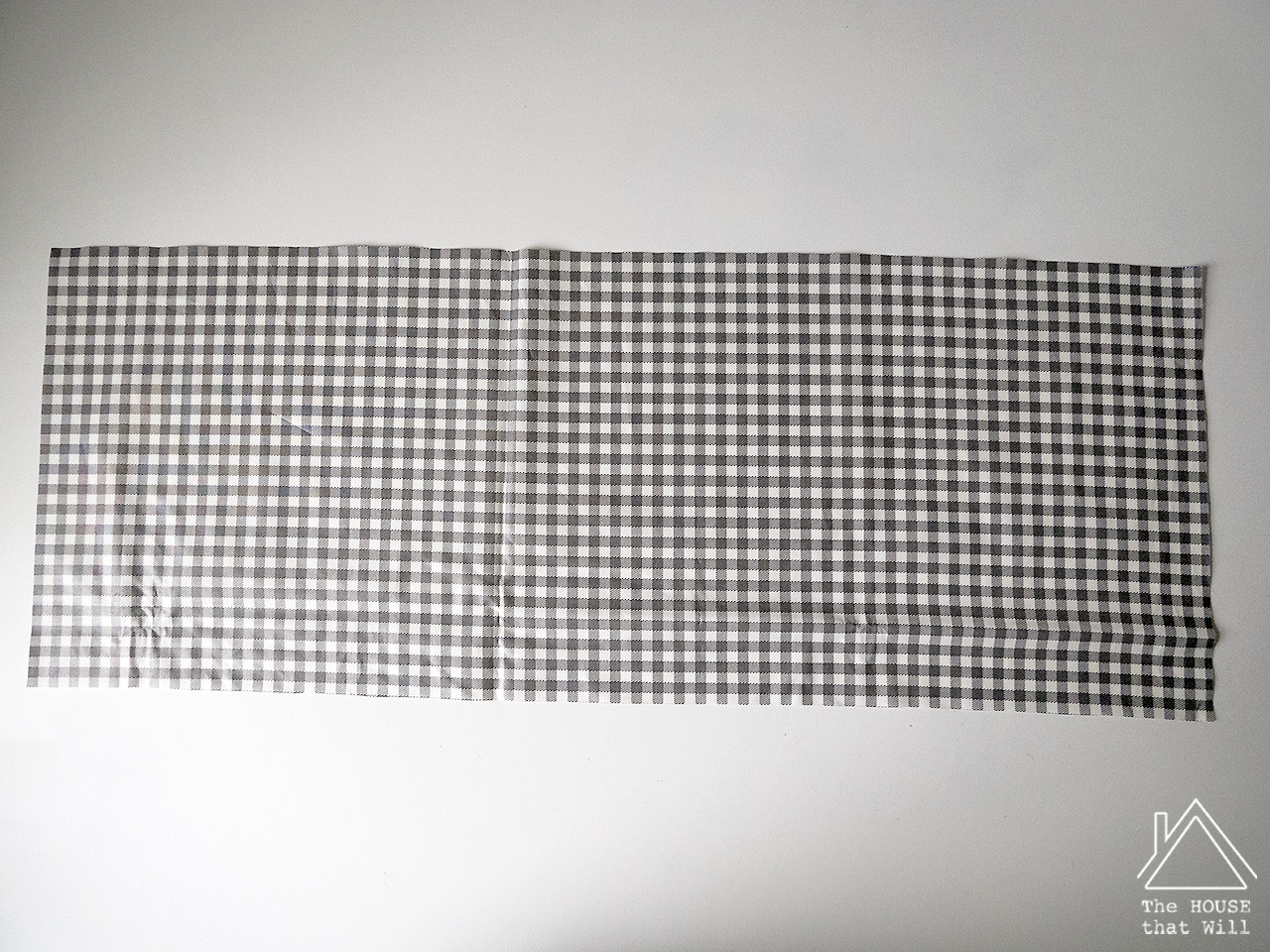 With right sides together, fold the fabric in half lengthways and pin to hold it in place. Stitch 1cm (or about ⅜" if your sewing machine has imperial measurements) from the edge along the long side of the fabric to make a tube shape.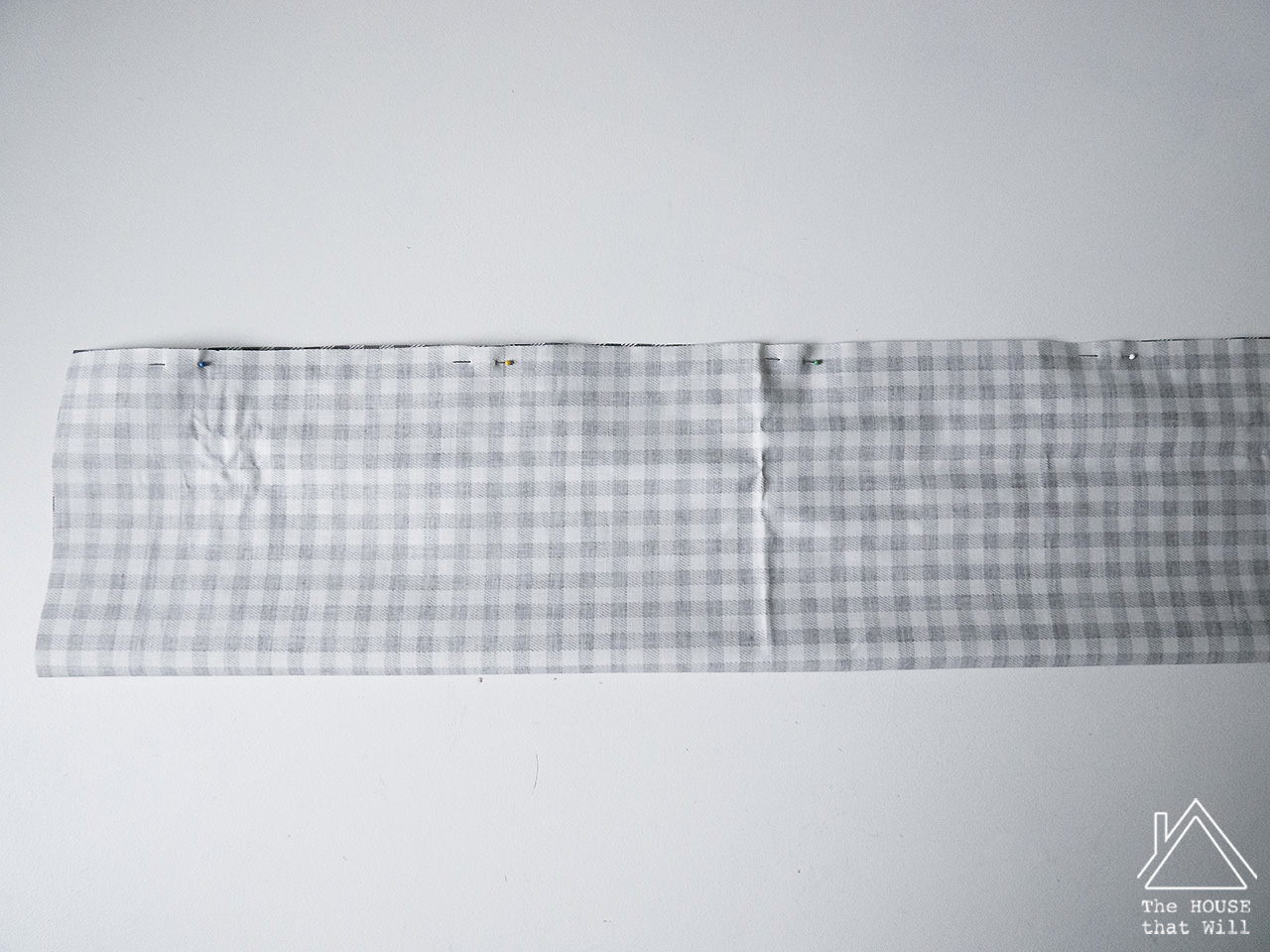 Next, roll the tube around so that the seam runs down the centre of the tube. This will become the underside of the draught excluder.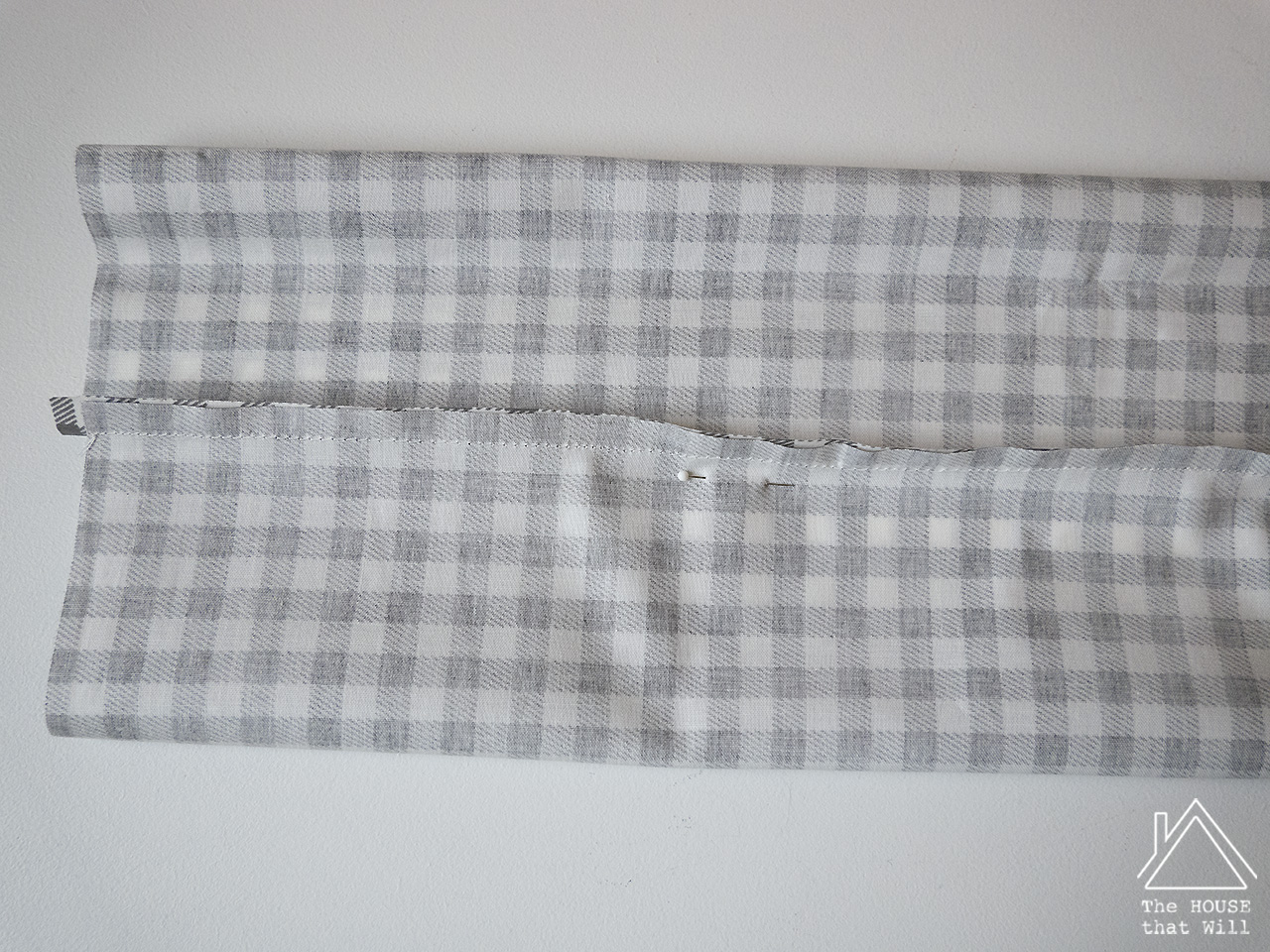 Then pin one short end of the tube and stitch it closed to make a long pocket.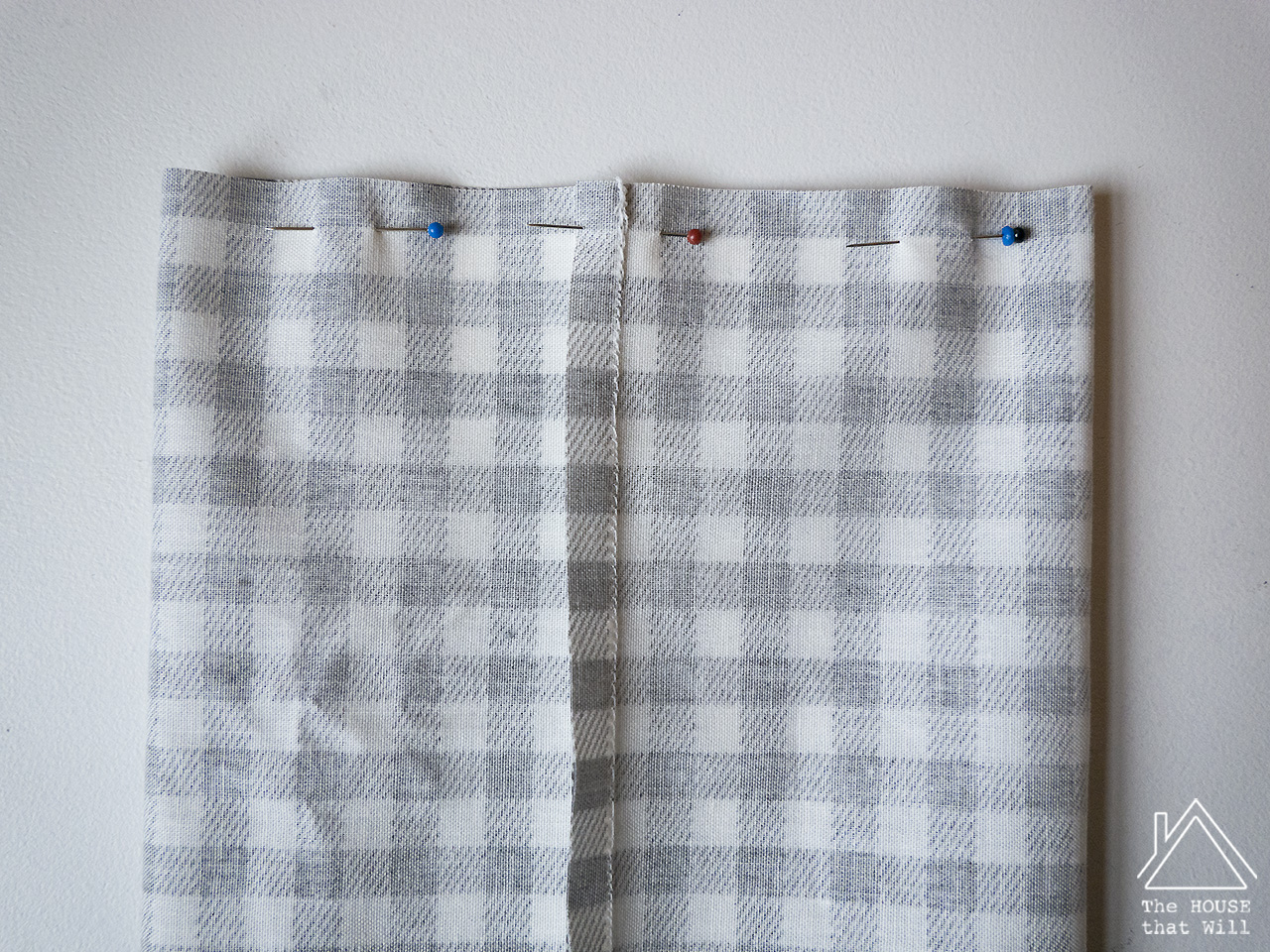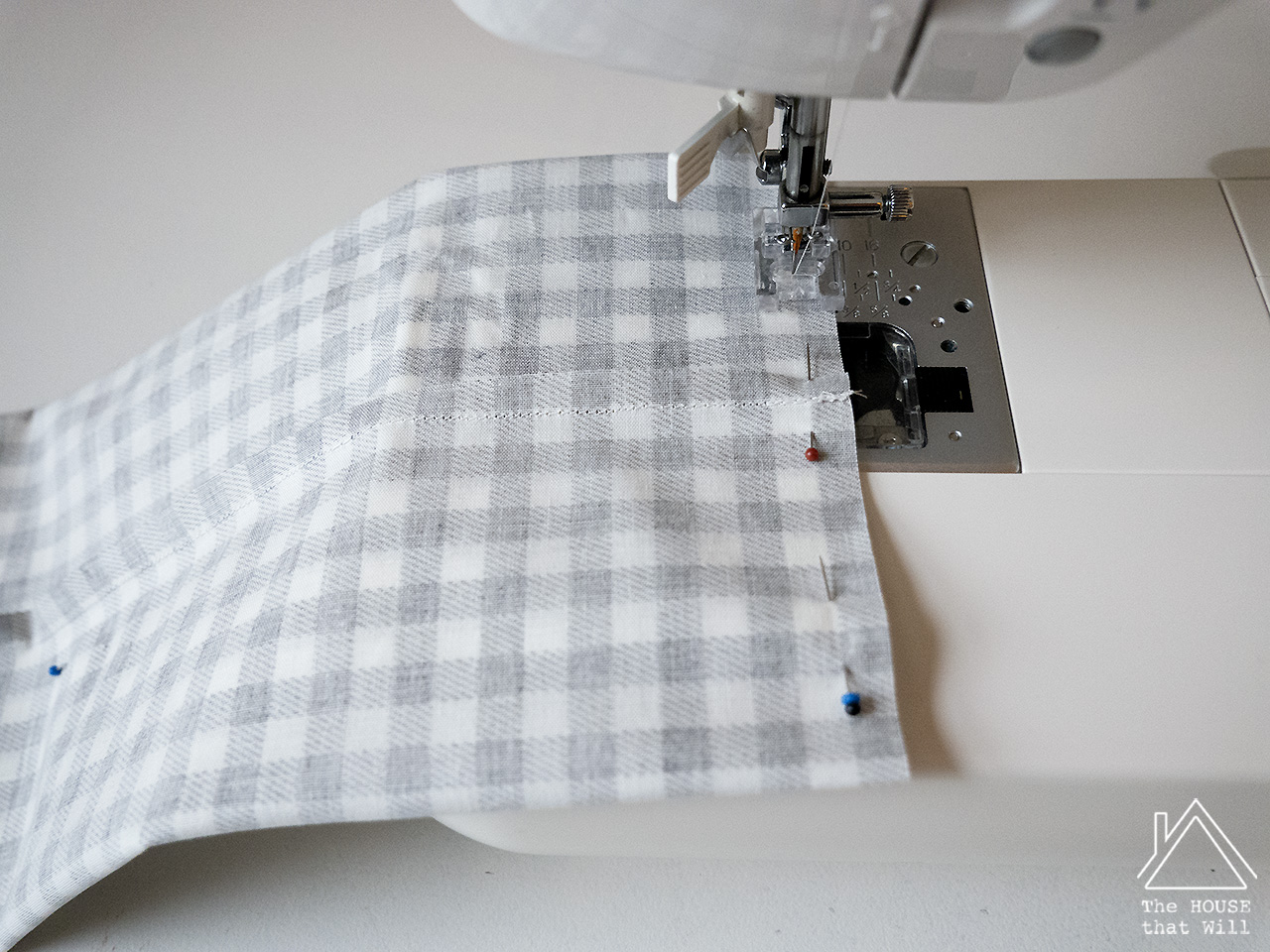 Now turn the pocket so that the fabric is right side out. Measure 5cm in from the edge along each long side.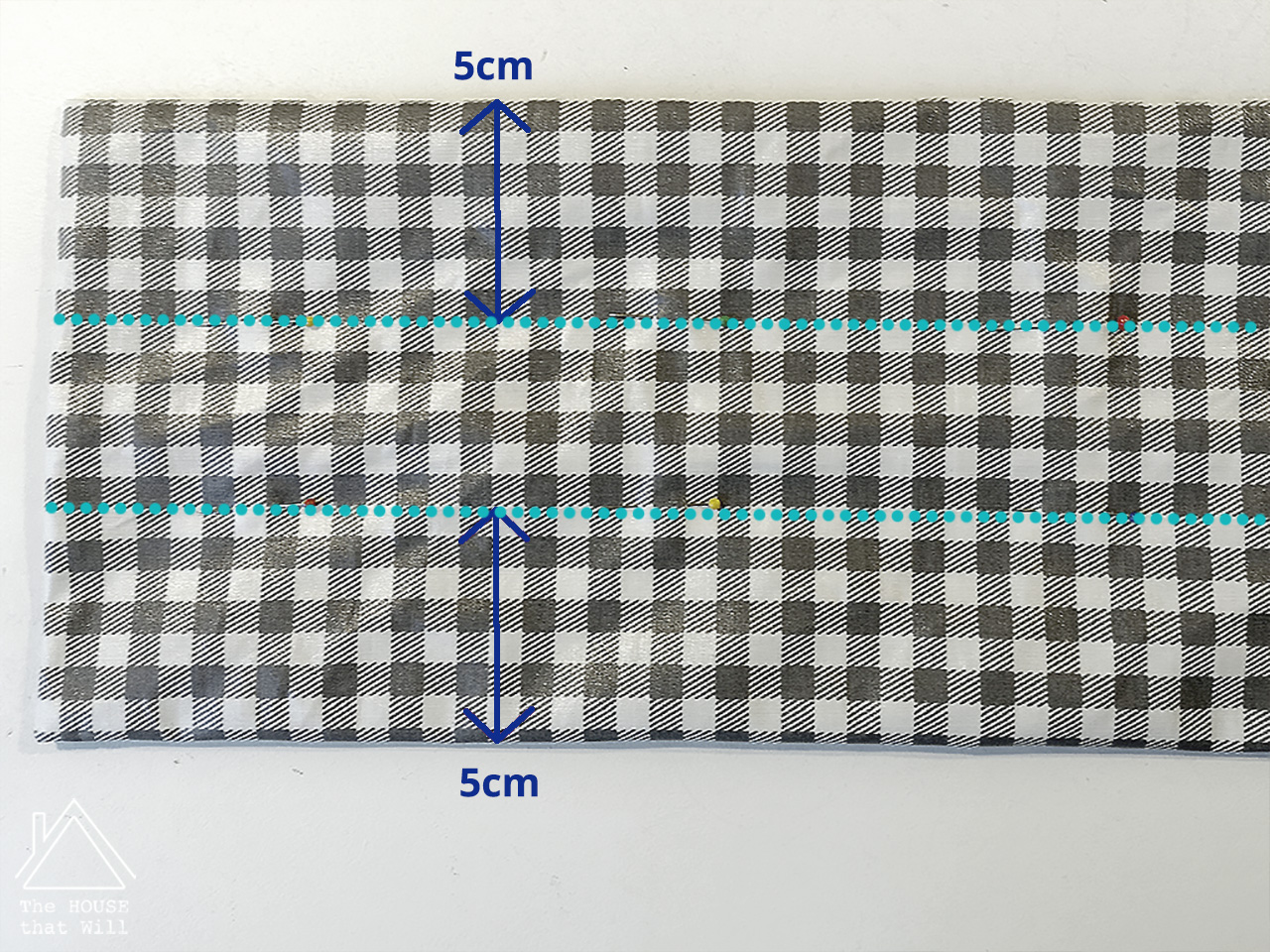 Starting at the closed short end, sew through both layers of fabric along these lines, but stop sewing just before you get to the open end of the tube (we want to allow room to turn in the edges later).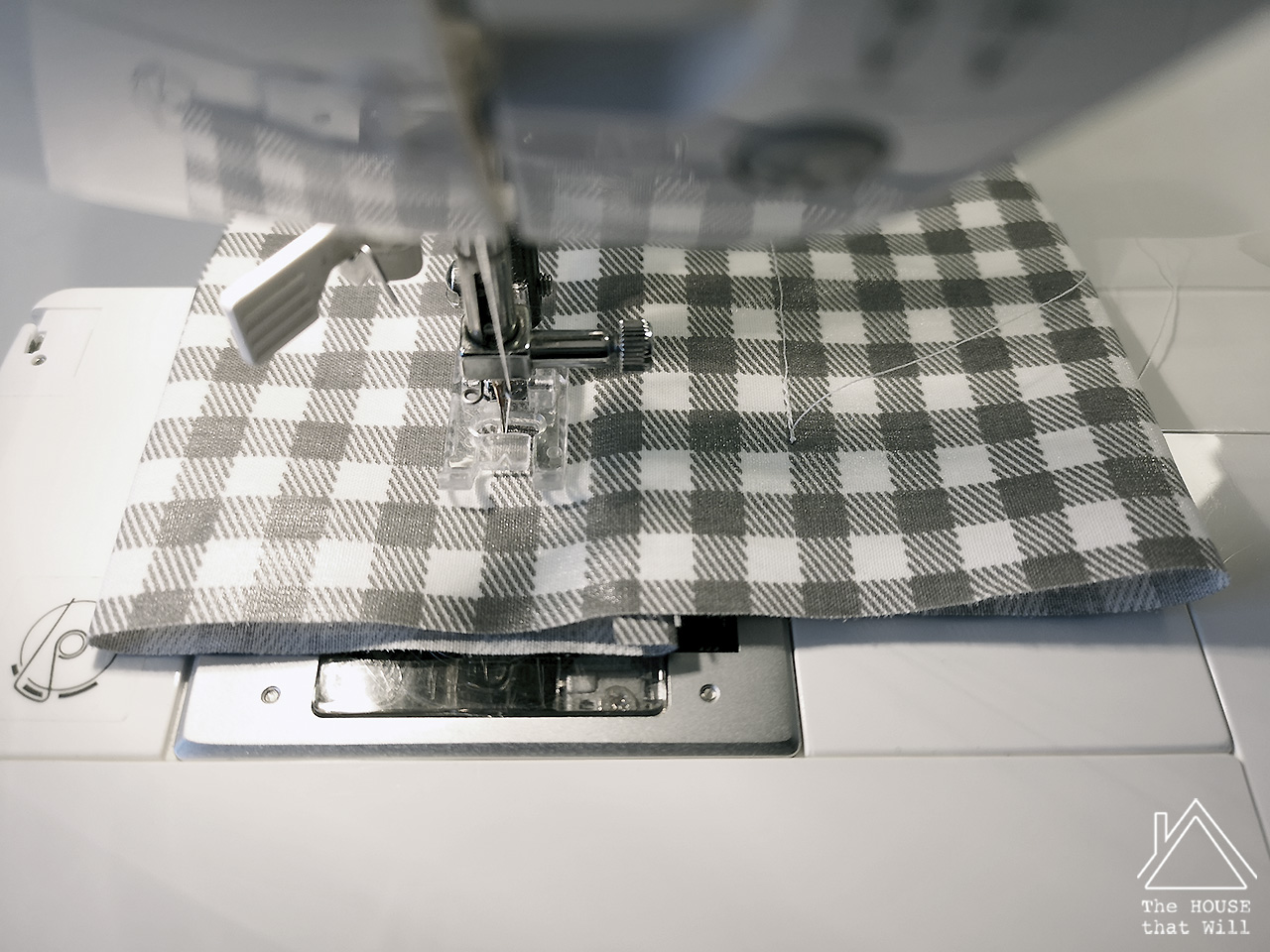 Now start adding the stuffing. If you can't find stuffing for sale, you can always recycle an unwanted cushion! Stuff each side to form two cylinindrical shapes with an empty pocket in the middle.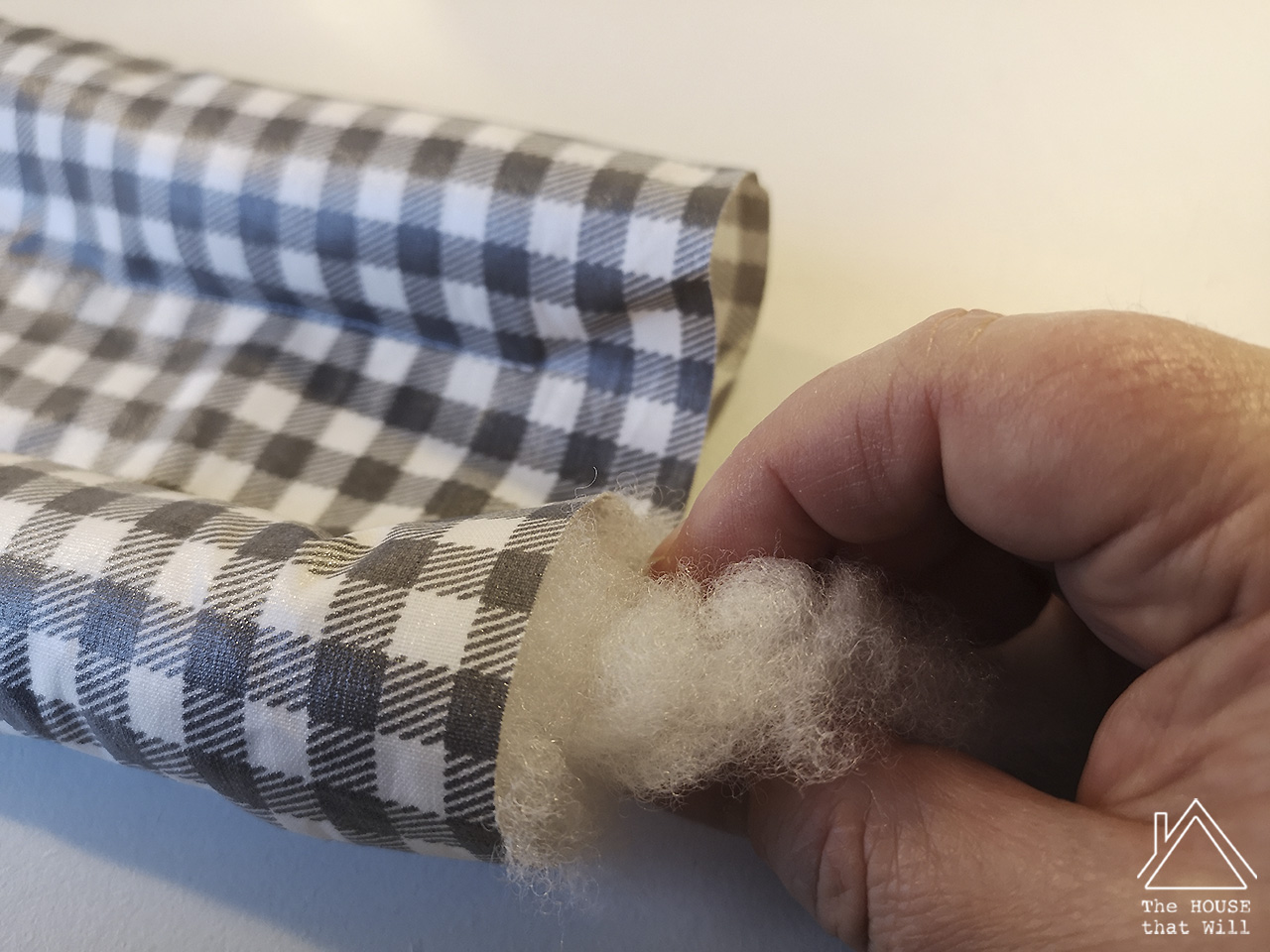 At the open end, turn in the edges of the fabric and pin it in place.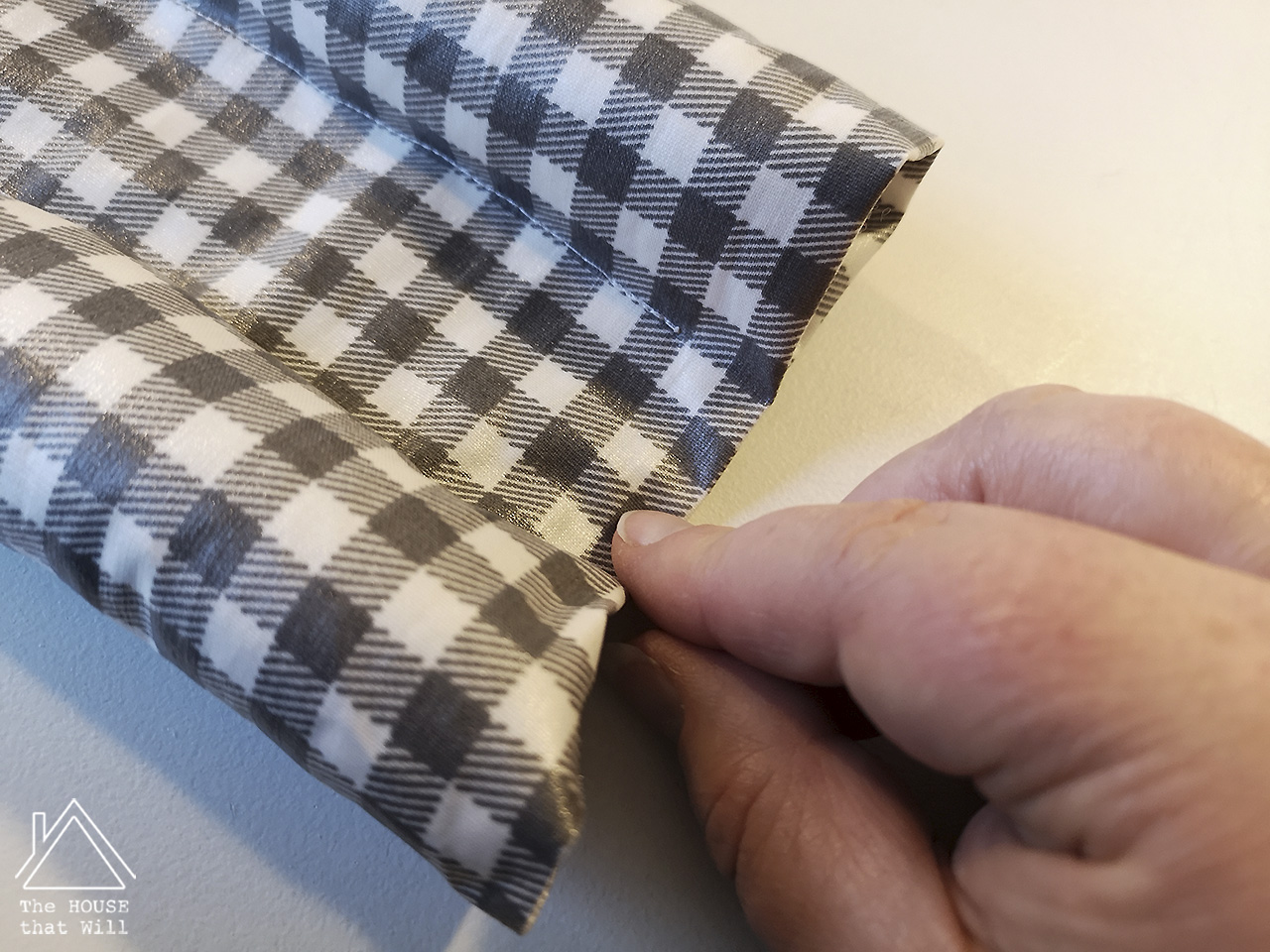 If you are using a sewing machine with an adjustable needle position, move the needle so that it is closer to the edge of the foot. It will make this bit easier to sew, especially if you have added a lot of stuffing.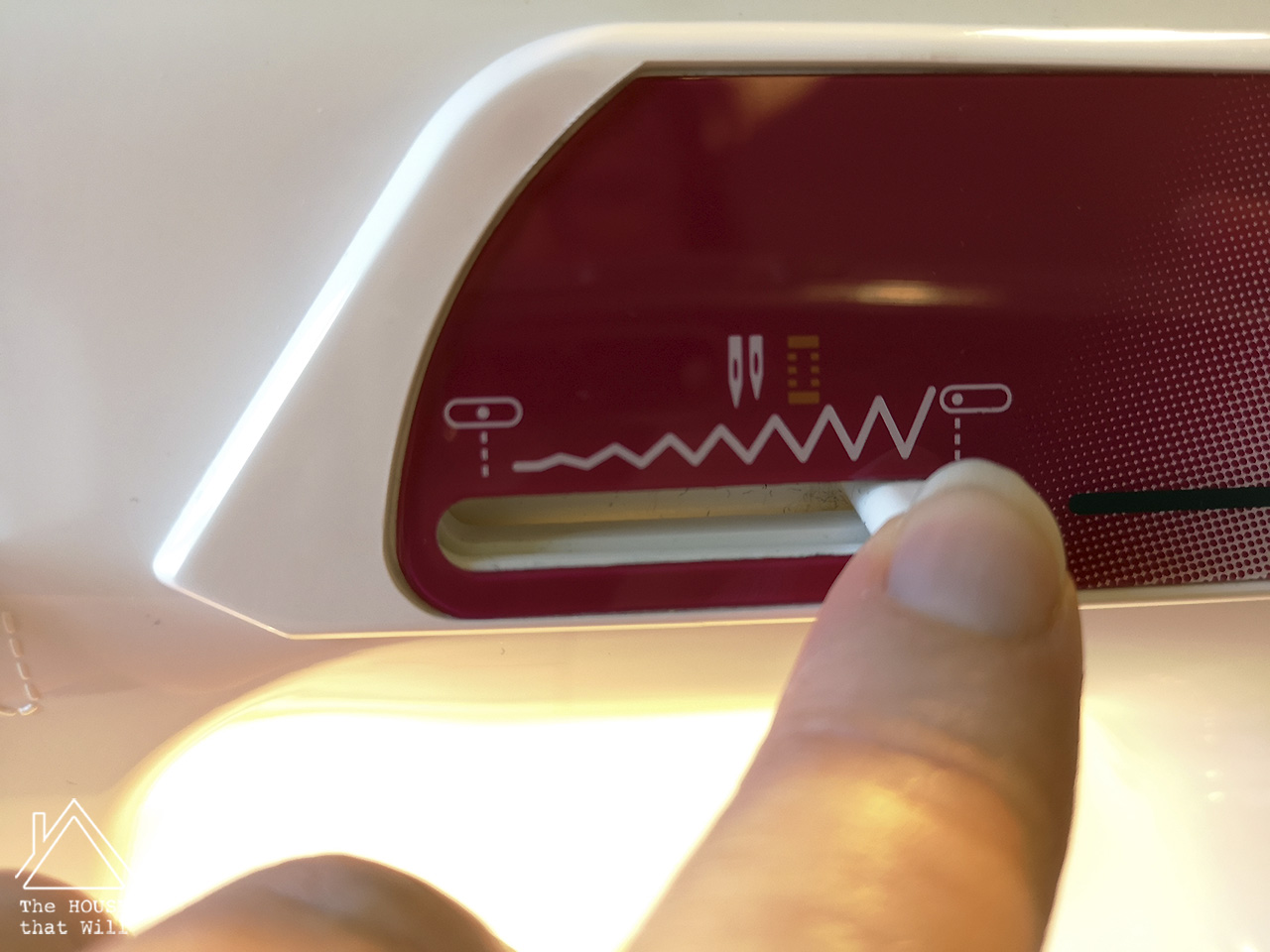 Stitch as close as you can to the edge of the fabric.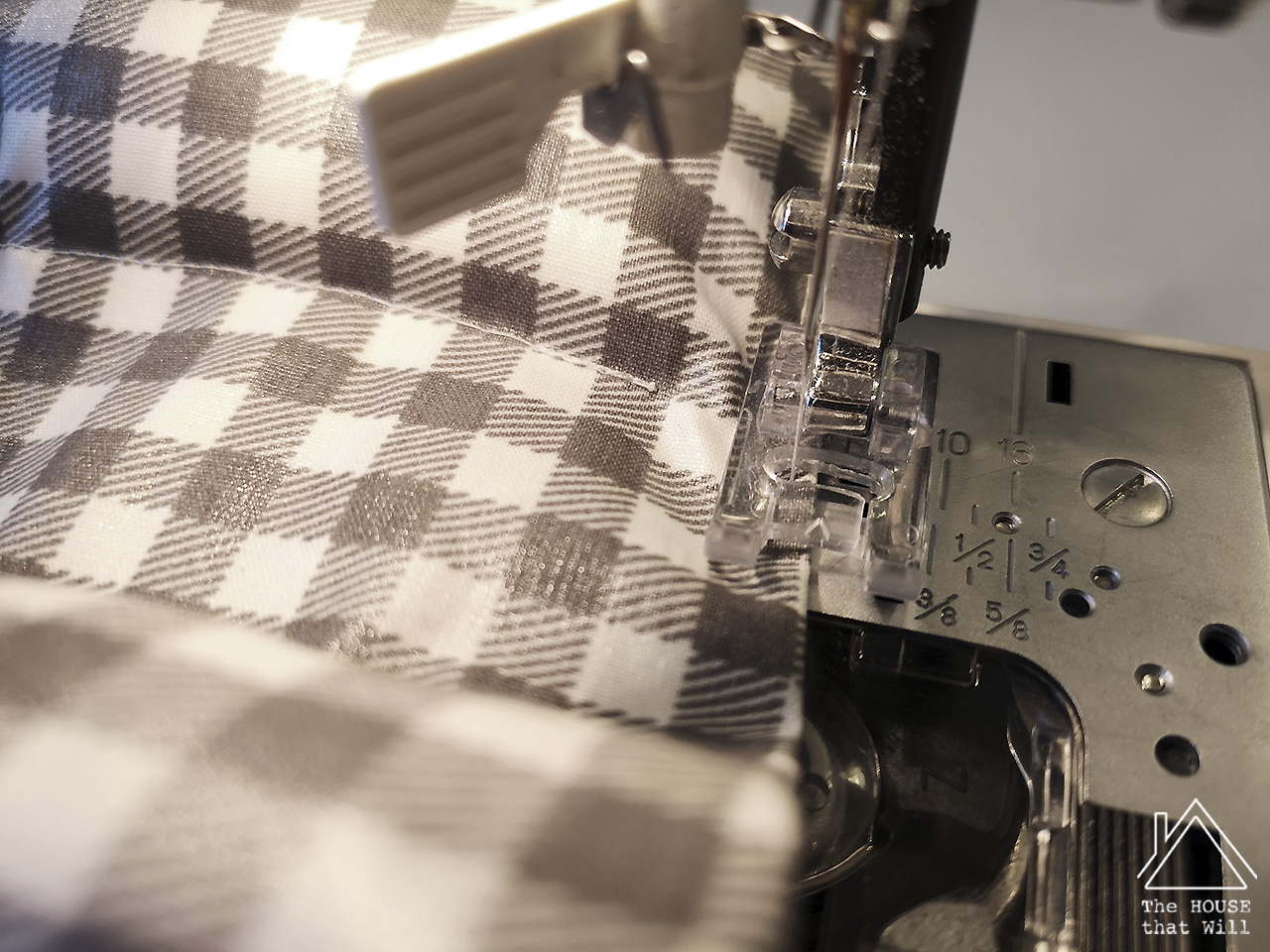 And that's it! Now simply slide the draught excluder underneath the door so that one of the stuffed cylinders sits at either side.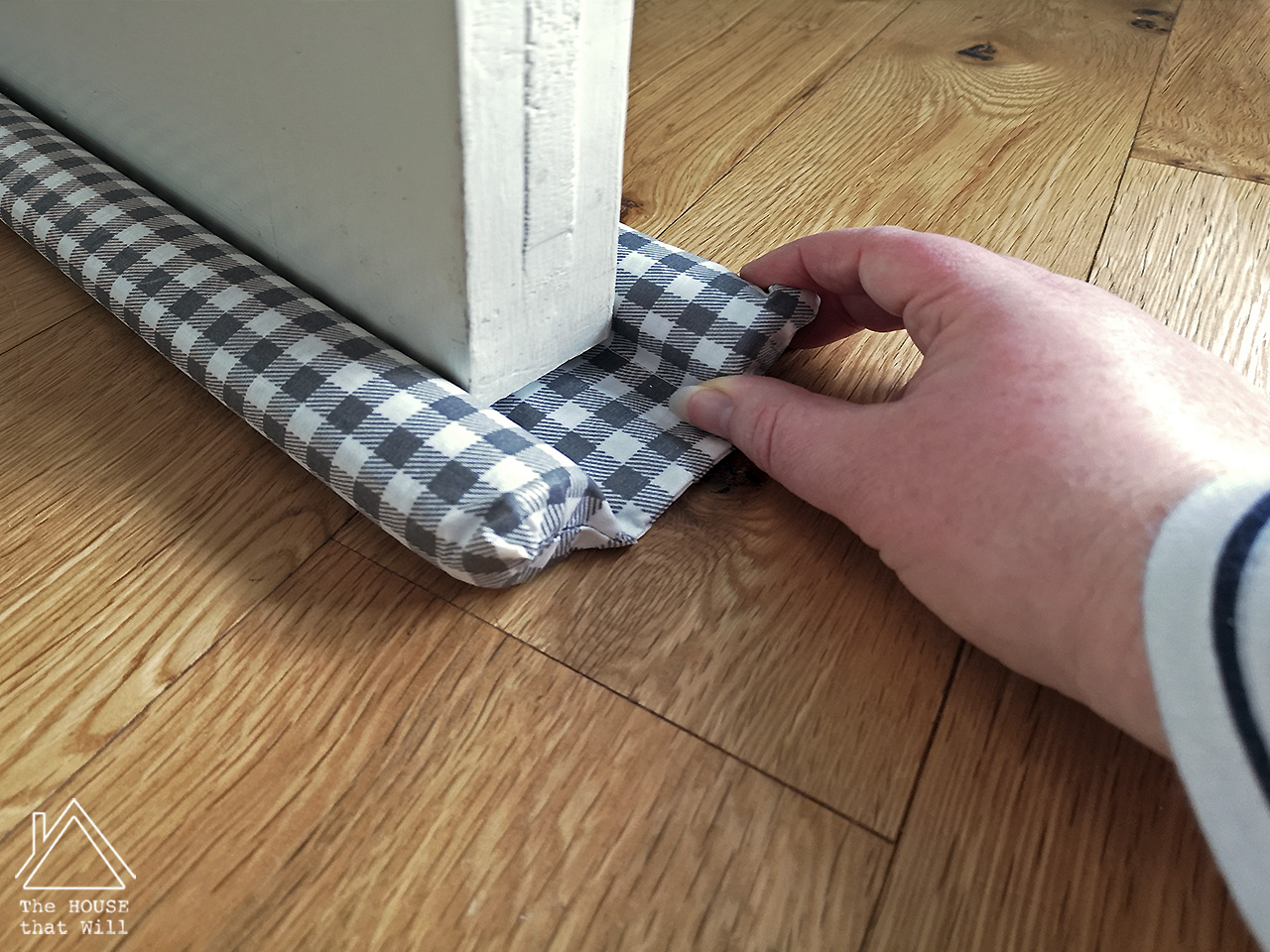 The draught excluder will move with the door as it opens and closes and block draughts whenever the door is closed.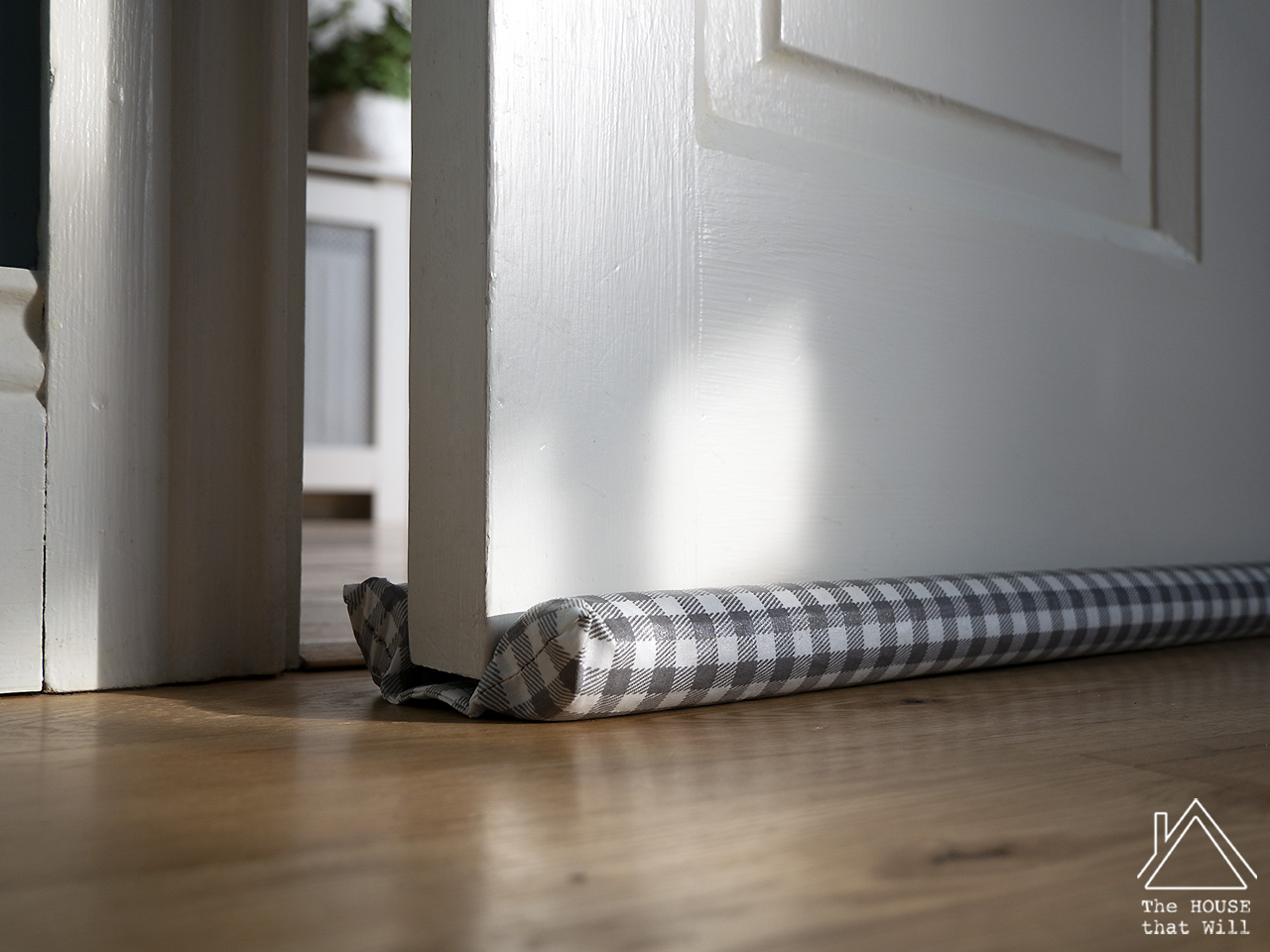 Related Posts:
Cushion Cover with Hidden Zipper